Sony Options Target Cyber-Breach Blogger's Story
A real human being and a real hero.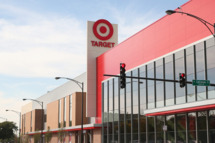 It's not the Sully Sullenberger film we wanted, but hey, we'll take an American hero movie where we can get it. Sony went ahead and purchased the rights to the New York Times article "Reporting From the Web's Underbelly," which investigated both last year's Target credit-card hack and Brian Krebs, the cybercrime reporter who exposed the breach on his site krebsonsecurity.com. The film is believed to be a thriller "set in the high-stakes international criminal world of cyber-crime," so we imagine Liam Neeson will be getting a call right about … now.