According to Writer, True Detective Ending Was Its Starting Point
Time's a flat circle and the light was always winning.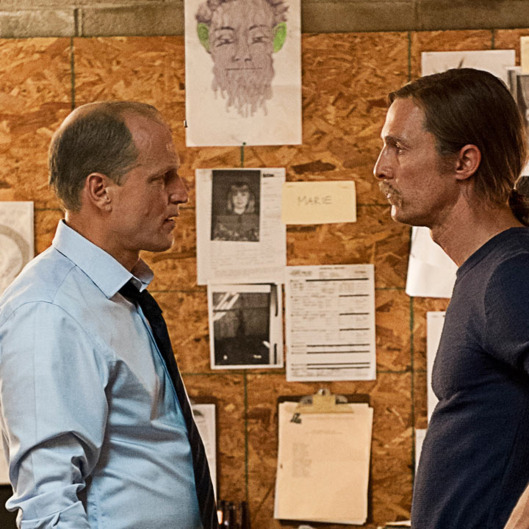 True Detective season one ended last night with our two true detectives bro-ing down. The optimistic ending surprised some fans, but the show's creator, Nic Pizzolatto, says it was essential — it was where the story started. "This is a story that began with its ending in mind, that Cohle would be articulating, without sentimentality or illusion, an actual kind of optimism," Pizzolatto told HitFix's Alan Sepinwall. "That line, you ask me, the light's winning, that was one of the key pieces of dialogue that existed at the very beginning of the series' conception." 
Later in the interview, Pizzolatto discusses what's next. After acknowledging that it was challenging to create rich female characters, he explained where he's at with season two: "This is really early, but I'll tell you (it's about) hard women, bad men and the secret occult history of the United States transportation system." So, it may or may not be a serialized version of Throw Momma From the Train.