And the Winner of Vulture's Oscar Ballot Is ...
See how many categories he/she got correct.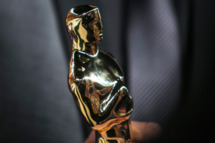 Last month, we asked you to fill out Vulture's official Oscar ballot, and offered you the chance to win a $500 for doing something you totally would have done without reward anyway. We all saw how the ceremony played out on Sunday, so it's time to crown our big contest winner. The only entrant among the 4,591 who entered to pick every single category correctly is ... Rico_chet! Congrats on your win and your prescient knowledge of documentary shorts.