2014 Cannes Film Festival Lineup Announced
Ryan Gosling's movie to screen, and films from Bennett Miller, Tommy Lee Jones, Jean-Luc Godard, Michel Hazanavicius, and David Cronenberg to compete.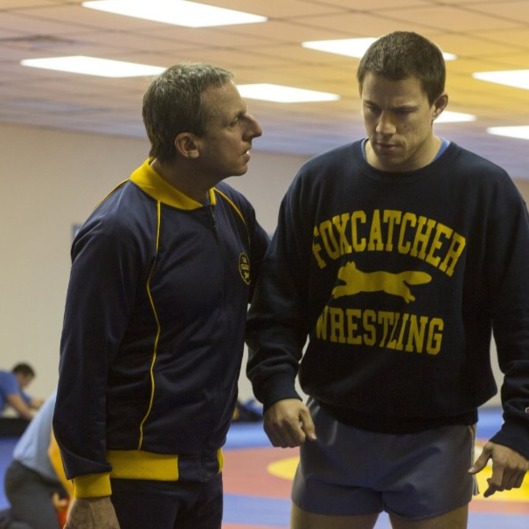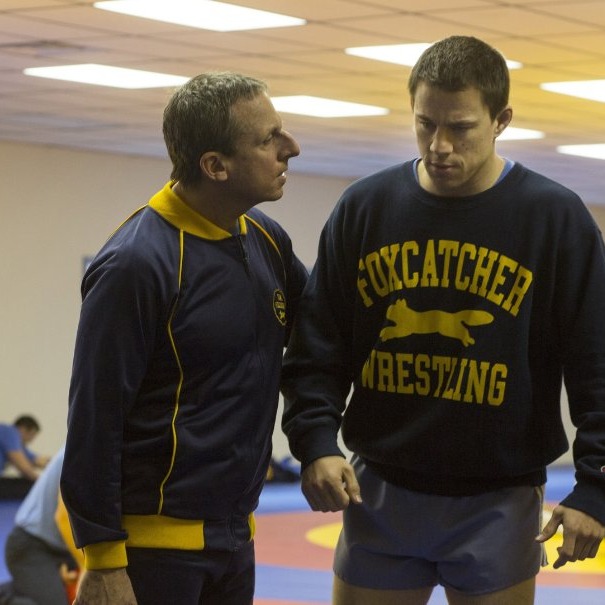 This morning, the films were announced for the 67th annual Cannes Film Festival. Included in competition are Bennett Miller's Foxcatcher, Jean-Luc Godard's Goodbye to Language, Tommy Lee Jones's The Homesman, The Artist director Michel Hazanavicius's The Search, David Cronenberg's Maps to the Stars, and more. Out of competition, we already knew that Grace of Monaco was to open the whole thing, but the festival will also feature Ryan Gosling's directorial debut, Lost River. Jane Campion is heading up the jury. Read the full lineup below. The festival runs May 15-25. See you there, if we can find enough linen clothing.
OPENER
Grace of Monaco, Olivier Dahan (trailer)
COMPETITION
Goodbye to Language, Jean-Luc Godard
Clouds of Sils Maria, Olivier Assayas
The Homesman, Tommy Lee Jones (trailer)
Jimmy's Hall, Ken Loach
La Meraviglie, Alice Rohrwacher
Leviathan, Andrei Zvyagintsev
Maps to the Stars, David Cronenberg (trailer)
Mommy, Xavier Dolan
Mr. Turner, Mike Leigh
Foxcatcher, Bennett Miller
Saint Laurent, Bertrand Bonello
The Search, Michel Hazanavicius
Still the Water, Naomi Kawase
Timbuktu, Abderrahmane Sissako
Two Days, One Night, Jean-Pierre and Luc Dardenne
Exclu : la bande-annonce de «Deux jours, une...
by Telerama_BA
Wild Tales, Damian Szifron
Winter Sleep, Nuri Bilge Ceylan
The Captive, Atom Egoyan
OUT OF COMPETITION
Coming Home, Zhang Yimou
How to Train Your Dragon 2, Dean DeBlois
Les Gens du Monde, Yves Jeuland
UN CERTAIN REGARD
Lost River, Ryan Gosling
Amour fou, Jessica Hausner
Bird People, Pascale Ferran
The Blue Room, Mathieu Amalric
Charlie's Country, Rolf de Heer
Dohee-ya, July Jung
Eleanor Rigby, Ned Benson
Fantasia, Wang Chao
Harcheck mi headro, Keren Yedaya
Hermosa Juventud, Jaime Rosales
Incompresa, Asia Argento
Jauja, Lisandro Alonso
Party Girl, Marie Amachoukeli, Claire Burger and Samuel Theis
Run, Philippe Lacote
The Salt of the Earth, Wim Wenders and Juliano Ribeiro Salgado
Snow in Paradise, Andrew Hulme
Titli, Kanu Behl
Tourist, Ruben Ostlund
MIDNIGHT SCREENINGS
The Salvation, Kristian Levring
The Target, Yoon Hong-seung
The Rover, David Michod
SPECIAL SCREENINGS
The Bridges of Sarajevo, Various
Eau argentee, Mohammed Ossama
Maidan, Sergei Loznitsa
Red Army, Polsky Gabe
Caricaturistes – Fantassins de la democratie, Stephanie Valloatto