Charlize Theron, Andy Samberg Will Host Last Two SNLs of the Season
With the Black Keys and St. Vincent, respectively.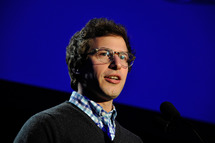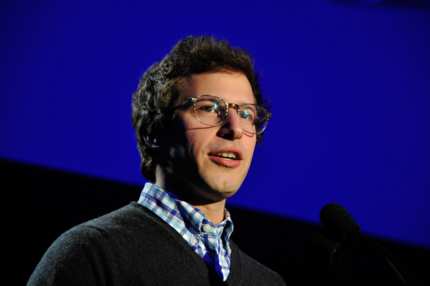 NBC announced the lineups for the final two episodes of this season of SNL this afternoon: On May 10, Charlize Theron will host, with musical guest the Black Keys, and on May 17, Andy Samberg will host, with musical guest St. Vincent. This will be the Black Keys' third time on the show and Theron's second time hosting, though her first time was way back in 2000 — when she played a member of girl group Gemini's Twin on an episode that included a Mr. Peepers sketch. Fourteen years is a long time! The following week marks St. Vincent's SNL debut and Samberg's first time hosting, though he'll be the third former cast member to host this season (Tina Fey, Jimmy Fallon). Ready yourselves for a digital short, friends.