Conan O'Brien Is 'Really Glad' for Stephen Colbert
"As a comic and a human being."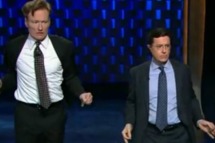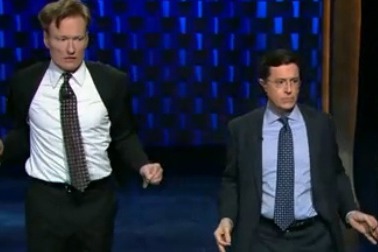 Conan O'Brien wasn't up to take over The Late Show, he told the Associated Press. "I'm very happy where I am," said the former Tonight Show host. He gave his blessing to CBS's new hire (and onetime dance rival) saying, "I love Stephen. Stephen is great. I'm a huge fan of his as a comic and a human being. I think it's fantastic and I'm really glad he got the job, and I look forward to seeing his show." O'Brien will be at the helm of the upcoming MTV Movie Awards and, according to him, we have lots of fire displays, a new record, and some Kate Upton leering to look forward to. Should be swell!