Homeland Setting Up Shop in South Africa
As a stand-in for the Middle East.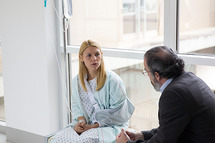 Homeland will film much of its fourth season in Cape Town, South Africa, Showtime announced today, though the new season is not actually set there. It is instead set in "one of the most volatile and dangerous CIA stations in the Middle East," according to the network, where Carrie is back to her crime-fighting ways. So Cape Town is just a stand-in — think of it as the new Vancouver. When we last saw Carrie and Saul, they were trapped in a prestige action drama that had completely lost sight of what made it so great in the first place. And Brody was dead. Homeland returns in the fall!