Michael C. Hall on Those Daredevil Rumors: 'I Would Definitely Consider It'
Rumor has it that he's being eyed to lead the new Netflix superhero series.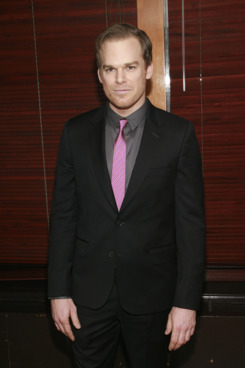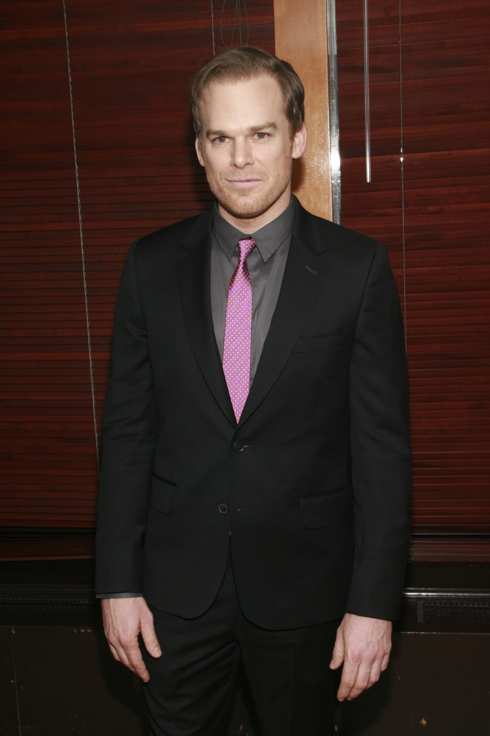 Netflix and Marvel Studios are bringing comic book hero Daredevil to the streaming service for a new series, and according to online gossip, Michael C. Hall is the big name being eyed for the lead. Last night, at the premiere of Hall's new Broadway venture The Realistic Joneses, we asked the actor about those juicy rumors. "I've heard them, but I think that's all they are — rumors," Hall said. "Don't misunderstand, I would definitely consider it … but I can't tell you any inside information, because I think they're nothing but rumors." With Dexter so recent in his rear view, would he really be open to returning to TV so quickly? "I really am enjoying mixing it up a little bit, and I'm committing to things that have a foreseeable end in sight when I start them," admitted Hall, "but I wouldn't rule out the possibility of [a new series] happening at some point. But I'd have to read the script!"
The eight seasons Hall spent on Dexter still cast a long shadow, which the actor discovered recently when he bought a knife for his friend Mario Cantone as a gift. "It wasn't tongue in cheek!" Hall laughed. "It was totally just a pragmatic thing for them, to prepare food. Not to kill anyone. It was fine when I gave it to them, but when I bought it at the store, they were like, 'Are you kidding me?' 'No, I'm not, actually. I'm buying this.'"