Michelle Obama Will Appear on Nashville
As Rayna's rival country music star. Just kidding, as herself.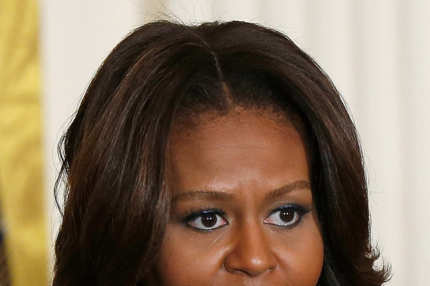 Michelle Obama will appear on the May 7 episode of Nashville, in which Rayna (Connie Britton) organizes a charity confer, ABC announced today. Oh, FLOTUS, Nashville? We'll assume the First Lady is too busy to keep up with the show, because if she'd seen even a single episode this season, she'd know that it has really lost its luster; there's nothing inherently wrong with country-music kabuki, but there's no excuse for terrible pacing and unrecognizable human behavior. At least iCarly knew how to see a story through to its natural conclusion.