The Other Woman Will No Longer Be Rated R
Sorry, there won't be Kate Upton nudity.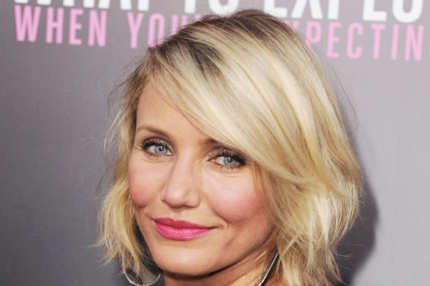 Today, the Classification and Rating Appeals Board overturned the R rating originally given to The Other Woman, Nicholas Cassavetes's upcoming rom-com, according to The Hollywood Reporter. Star Cameron Diaz appeared at the appeals hearing today alongside 20th Century Fox president of production Emma Watts, and the pair proved victorious: When the film opens April 25, it will boast a more teen-friendly PG-13 rating. The film stars Diaz as a woman who realizes that the man she's been seeing (Nikolaj Coster-Waldau) is married, and teams up with his wife (Leslie Mann) and another mistress (Kate Upton) to enact revenge. We're all for appealing to a mass audience, but still, doesn't a sex revenge movie starring Kate Upton, The Kingslayer, and the woman who pioneered sperm hair gel sound like it's just begging for an R?