Parks and Recreation's Next Season Will 'Fairly Likely' Be Its Last
In an interview, showrunner Mike Schur explained last night's twist and what it means for the show's future.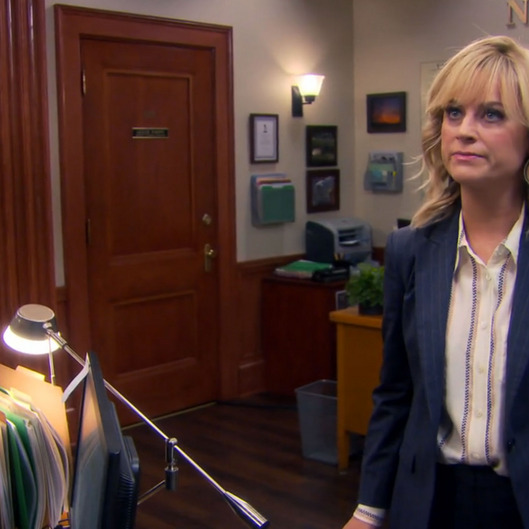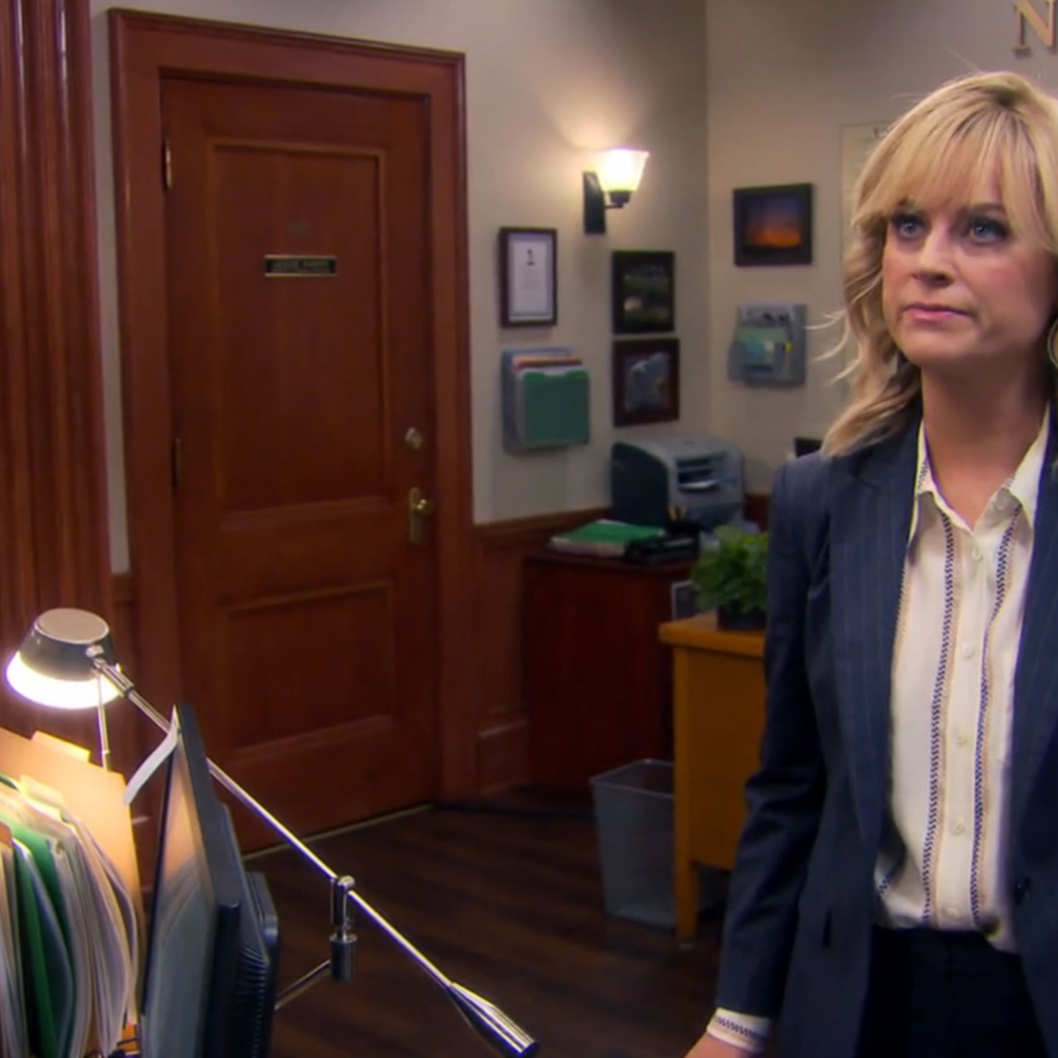 Last night's Parks & Rec, guys, right? What? Is? Up? Luckily, Entertainment Weekly has a wonderful interview with showrunner Mike Schur where he sorts everything out. Schur says that after a meeting with NBC where they "were given really every assurance" that they'd get another season, they decided that instead of leaving things open-ended, they wanted to "throw a crazy wrench into the works." The goal was to figure out a way for Leslie to take the job and stay in Pawnee. But why jump three years? "We talked about: Is it five years? Is it 10 years?" Schur explains. "It seemed like enough time to be for really radical change without everybody having gray hair." (Fun side note about future hair: It was Amy Poehler's idea that Leslie should have bangs!)
So, what about next season? Schur confirmed the main cast will back, but their involvement in Leslie's new job is unclear (there was a reason why Tom wasn't in that last scene). Also, the show will be much less about the politics of Pawnee, so "it wouldn't feel that logical if she were still battling it out with Jamm every week." Most importantly, however, Schur made it clear that, though there might be some flashbacks, "the main action of the season will take place in that slightly futurescape." 
Lastly, Schur responded to the sentiment that we wrote about yesterday, that next season should be Parks' last: "It's fairly likely that next year will be the last. The natural rhythm of the show and the big creative jump we take at the end of this season certainly suggests that we're moving in that direction." Read the full, thorough interview here and find out how the Jon Hamm cameo happened, what it was like working with Ginuwine, and the possibility of the Cones of Dunshire becoming a game you can actually play. Schur doesn't answer any futurist questions about 2017, however, so hold tight, flying-car enthusiasts.