Wu-Tang-Affiliated Rapper Tries to Commit Suicide by Cutting Off Penis, Jumping Off Building [UPDATE]
Andrew Johnson, a.k.a. Christ Bearer.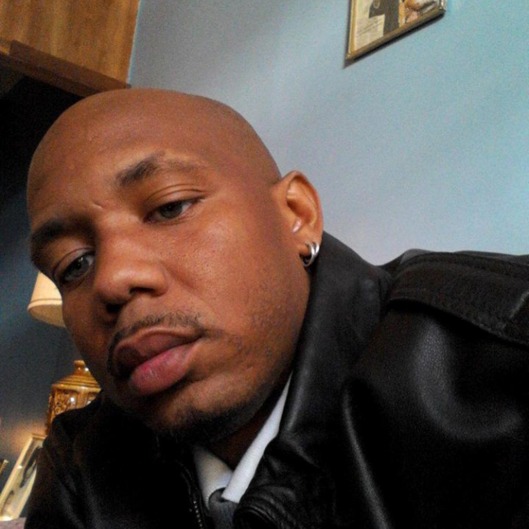 Yesterday, Andrew Johnson, a member of the West Coast–based rap group Northstar who goes by the name Christ Bearer, cut off his own penis and jumped off a second-story balcony. TMZ first reported the lurid story, calling Johnson a "rapper affiliated with Wu-Tang Clan." Today, the Wu-Tang disavowed any association with the rapper, which is a pretty mean thing to do after a man has just tried to commit suicide by neutering himself. As Gawker writes:
But the Wu apparently no longer fucks with him. A now-deleted post on Wutangclan.com read, "Parental Advisory : Don't Believe The HYPE. This Mother Fucker Ain't Got Shit to do with The WUTANG Brand."

The post is gone, but the Wu-Tang blog is now running a TMZ story about Johnson's tragic, possibly suicidal episode. All mentions of Wu-Tang have been removed from the post and replaced with ellipses.
Still, Johnson was once a part of the group Black Knights of the North Star, which recorded two tracks on the Wu-Tang-affiliate album The Swarm. So basically, it's a tangled Wu they've Wu'd.
Update: According to XXL, which spoke exclusively with RZA, an incorrect name was initially circulated, leading Wu-Tang to believe it had been someone else that had tried to cut off his own penis and jump off a second-story balcony. "Christ Bearer is a part of the West Coast Killa Beez, a bunch of young guys that was signed to our company 10 years ago. Wu-Tang, we're from the East Coast. But we did invest in some young guys to try and help any hood. He was a guy from the hood that we gave a shot. I don't make music with him nowadays. But the story—what he did—is incredible."