Seth Meyers Framed His Final SNL Cue Card
And it's backstage at <em>Late Night</em>.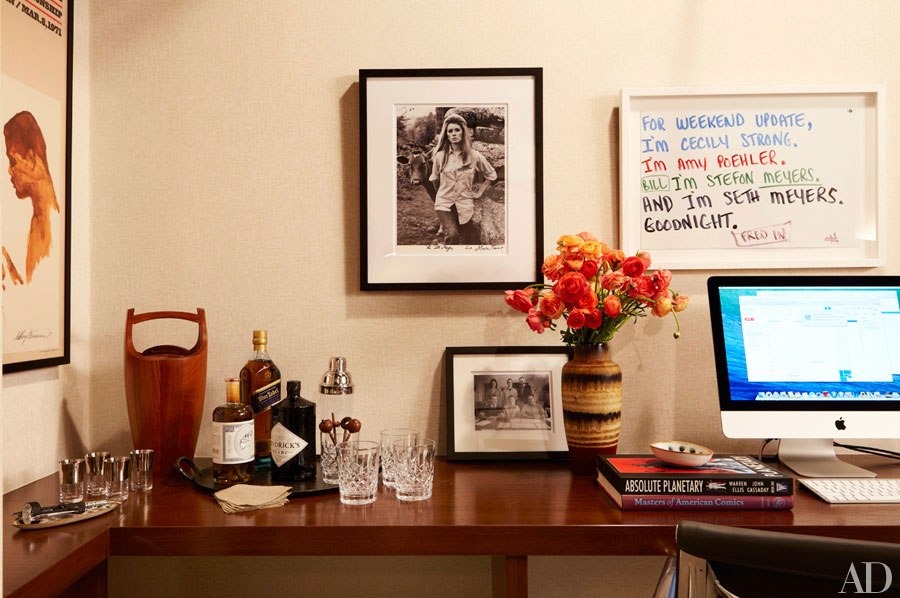 Architectural Digest has a slideshow of the surprisingly gorgeous backstage areas at Late Night With Seth Meyers — hip, masculine, a little retro. (If only this comfortable-but-cool aesthetic extended to the set of the show; the chair that guests sit in is way, way too small. People can barely squeeze into it! Get a couch!) Among the notable backstage decorations: The final cue card from Meyers's farewell "Weekend Update" segment. Awww. It hangs next to a vintage photo from Martha Stewart's early modeling career, which seems less aw-inducing but is still kinda cool.