Seth Meyers Is 'So Happy' About the Colbert Hire
"He's a fellow Northwestern alum!"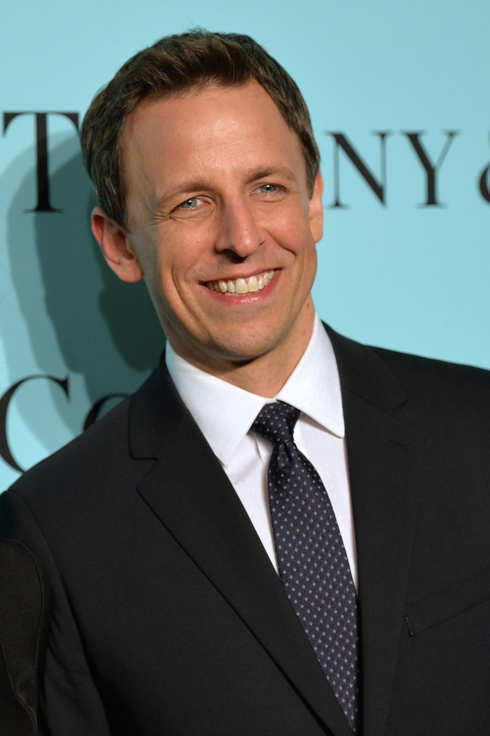 They'll be plying their trade on competing networks, but Late Night host Seth Meyers couldn't be more psyched about Stephen Colbert taking over the coveted Late Show gig. "I'm so happy," Meyers told Vulture last night at a party for Tiffany & Co's 2014 Blue Book Collection. "He's the funniest, smartest, and also one of the nicest guys I've ever met. And he's a fellow Northwestern alum! It's a good time for 'Cats." Was Meyers surprised that CBS picked Colbert to succeed David Letterman? "No, not at all," he said. "There's always a wealth of great options for something like this, but I think that Stephen was best and it was not surprising. I'm delighted." In fact, Meyers has already contacted Colbert with a friendly offer: "I told him, 'Look, if you need tips on how to work in network television, I'm like an old hand now,'" he laughed.