There's Going to be a Third Sisterhood of the Traveling Pants Movie
Based on the YA series by Ann Brashares.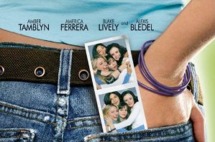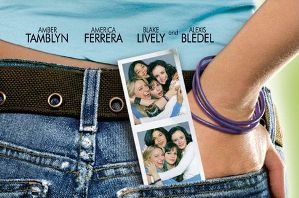 Good news for fans of apparel-based cinema: There is going to be another Sisterhood of the Traveling Pants movie. The first two films based on Ann Brashares's novels came out in 2005 and 2008 and followed the adventures of a gang of best friends played by Blake Lively, Alexis Bledel, America Ferrera and Amber Tamblyn. While none of the original cast members have yet signed on, a source at The Wrap says they "are in various stages of discussions to return." Meanwhile, Ken Kwapis, who directed the first movie, will be back to direct. The new film will focus on the plot of the fifth and final book, Sisterhood Everlasting, which catches up with the friends ten years after the previous novel as they reunite for a trip "that will change their lives forever." If you read the books, you will remember that this is the one where a lot of really really sad stuff happens, so it should fit in well with the downbeat crop of YA movies coming out. On the plus side, vintage denim is totally normcore, so at least the pants will still look cool.