Steven Spielberg Developing 1800s Jewish Priest Movie
Will it be the next movie he directs?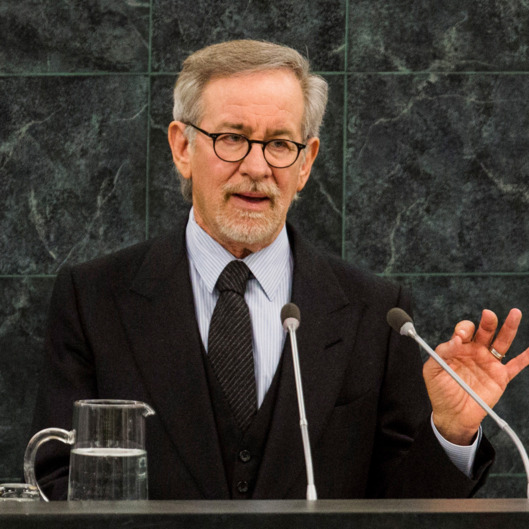 Variety reports that Steven Spielberg has begun developing an adaptation of the 1997 nonfiction book The Kidnapping of Edgardo Mortara. Born Jewish in 1851, Mortara was given an emergency baptism by a servant, who was worried about a childhood illness. At age 7, the Catholic Church took him from his family, as it was against the law for non-Catholics to raise a Catholic. Adopted by the Pope, he went on to become a priest. Tony Kushner, who wrote Lincoln and Munich for Spielberg, will handle the script. It's not clear whether this will be the next movie Spielberg directs, as he is frequently taking on new projects. According to Variety, some are saying he hasn't made a decision, while others say the oft-postponed Robopocalypse is the frontrunner now that a rewrite has happened. There is also the Javier Bardem–starring Montezuma-Cortés movie. Not to mention his idea for that movie where he just swims in a pile of his money until he tires. Oh, wait, that was our idea. But you know you'd pay to see that, if John Williams did the score.