Star Wars: Episode VII Might Get Another Female Lead
Along with Carrie Fisher and newcomer Daisy Ridley.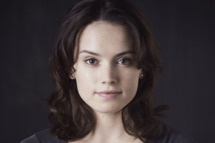 The Star Wars: Episode VII cast was announced today, and people were quick to voice their concerns about the about the lack of ladies populating that galaxy far, far away. Other than Carrie Fisher, only one new female cast member was announced: relative newcomer Daisy Ridley. Yet according to sources at THR, there's one more substantial female role that has yet to be filled. No other details about the part are known, but if you're still mad about the original Star Wars trilogy's failure to pass the Bechdel Test, there's hope yet.