10 Pop-Culture Questions Answered by Vulture This Week
From <em>Game of Thrones</em> to Questlove to Neil Patrick Harris.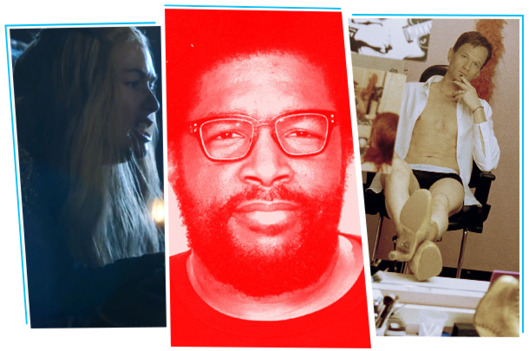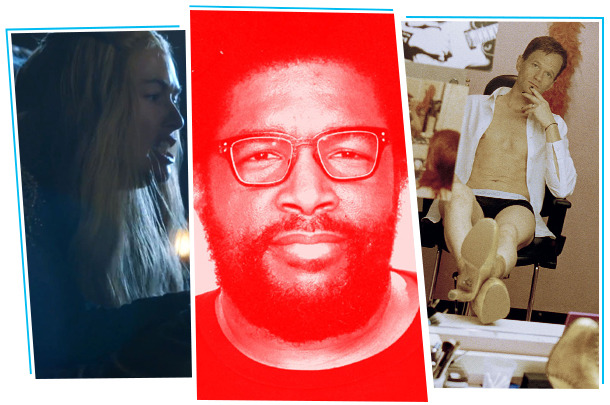 Every week, Vulture faces the big, important questions in entertainment and comes to some creative conclusions. This week, we discussed the controversial scene from last Sunday's Game of Thrones, talked to Neil Patrick Harris about his transformation into Hedwig, and compared the artistic prowess of George W. Bush with that of James Franco. Naturally, spoilers follow. You may have read some of these stories below, but you certainly didn't read them all. We forgive you.
Q: What does Questlove think about the legacy of hip-hop?
A: The Roots drummer and Jimmy Kimmel bandleader kicked off his six-week essay series with a piece titled, "When the People Cheer: How Hip-Hop Failed Black America." It's pretty great.

Q: What did I miss on Game of Thrones?
A: In a diversion from the books, Jaime rapes Cersei. Recapper Nina Shen Rastogi wrote, "The lack of a character grounding made this scene feel twice-perverse, and sad, to me." Margaret Lyons wants you to know, yes, that was definitely rape. The moment at least let us reflect on eight of the most disturbing scenes from the show.
Q: Why did they move away from the original source material?
A: It's not entirely clear. The episode's director Alex Graves told Vulture, "There wasn't a lot of talk about it, to be honest." George R.R. Martin also weighed in on the controversy, saying that it's much more ambiguous in the books. We also culled the best quotes from the author's lengthy Rolling Stone interview this week. On a lighter note, you can test your orthographic skills by taking this name-spelling quiz.
Q: Speaking of HBO, what is this deal that they signed with Amazon?
A: If you haven't heard the news, HBO penned an agreement to bring many of their old shows to Amazon Prime. Josef Adalian answers your questions about what this means for Netflix and most importantly, for you, dear viewer.
Q: What happened on Mad Men?
A: In his recap, Matt Zoller Seitz writes that it was the "deeply uncomfortable Valentine's Day episode you'd expect" from the show. Margaret Lyons looked back at how this echoed season two's Valentine's Day episode. In honor of the episode, we made Mad Men V-day cards.
Q: How is Neil Patrick Harris as Hedwig?
A: Triple threat NPH talked to us about taking on the role of our favorite trans rocker on Broadway in Hedwig and the Angry Inch. In his review, Jesse Green writes that Harris "completely embraced the extreme challenges of the role in a career-redefining (and fat-burning) performance." We also chatted with director Michael Mayer on the show's Playbill Easter eggs.
Q: How was the season finale of Parks and Recreation?
A: Recapper Jessica Goldstein writes, "What a stellar last three minutes." But Margaret Lyons hopes that next season will be the last for the Pawnee crew: "Set an end date; stick to it; rejoice in the preciousness of seeing the residents of Pawnee one last time." (Showrunner Mike Schur implied in an interview that it would likely be.)
Q: How is James Franco's exhibition at Pace?
A: Well, art critic Jerry Saltz writes, "at this point George W. Bush is actually a better artist than James Franco." And he didn't exactly think Dubya was that great.
Q: How is Stephen Colbert dealing with the aftermath of the news that he would be the new host of Late Night?
A: In a passing of the baton, Letterman interviewed Colbert on his show this week, where the latter read his 17-year-old top ten list from when he applied to be a writer on the show. Colbert also appeared on The Daily Show to talk about his departure.
Q: John Oliver's new HBO show starts on Sunday. What should I expect?
A: Hard to say until it happens, but here are some of his best moments from his many years on The Daily Show.