Who Is Denis O'Hare Playing on American Horror Story: Freak Show?
He says he'll be battling Jessica Lange.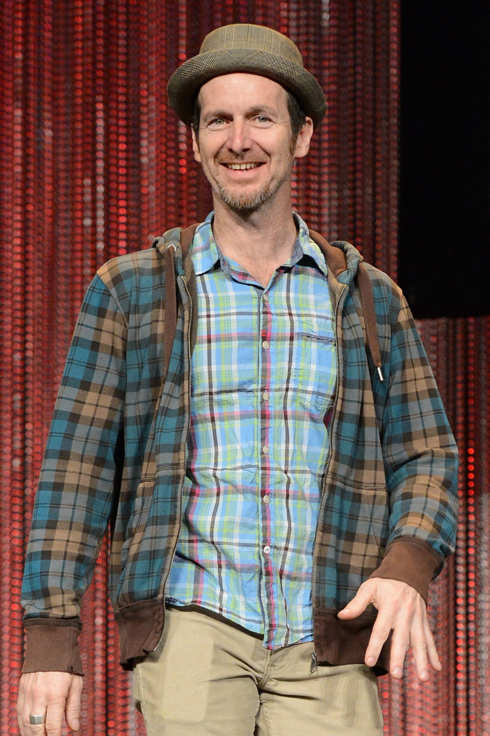 Denis O'Hare long ago wrapped his American Horror Story: Coven role as loyal manservant Spaulding, but he took home a notable memento. "I loved Spaulding ... and his dolls," he told Vulture at last night's opening of Of Mice and Men on Broadway. "I kept one. A little one. I can't talk about it. I think Ryan [Murphy] would let me go, for that." Murphy also wouldn't appreciate O'Hare doling out spoilers for the upcoming American Horror Story: Freak Show, but the actor was willing to oblige just a bit: While he spent last season gazing at Jessica Lange oh-so-lovingly, next season will find the pair at odds. "I'm going to be working at cross-purposes with her. We're going to be like this," he said, crossing his fingers. "We'll have lots of scenes with each other, but we'll be battling." O'Hare said that the new character will be featured in all ten episodes (unlike the oft-missing Spaulding), and while he wouldn't give away spoilers, he also let loose this one little tidbit about his character's place in the season: Instead of playing a freak himself, the character will be "a collector of freaks." A man after Ryan Murphy's own heart.