Angela Bassett Talks American Horror Story: Freak Show
"All I know is I'm not the bearded lady."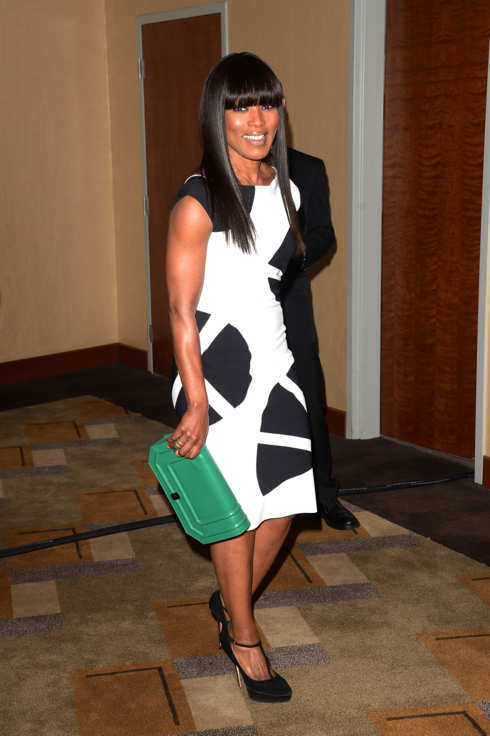 Here's what we know about the fourth season of American Horror Story: It's going to be called American Horror Story: Freak Show; it's set in Florida in the 1950s; Denis O'Hare says he and Jessica Lange's characters will be at "cross purposes"; and Michael Chiklis will be playing Kathy Bates's ex-husband. Oh, and just about everyone from the previous season will be back. Vulture caught up with Angela Bassett last night at the Jazz at Lincoln Center Gala to learn a little more about what we can expect for her character when AHS returns.
"I'm not the bearded lady," Bassett tells us. "You know it's 'freak show,' so your mind begins to work. I had an opportunity to see [Ryan Murphy] — and I knew it was going to be fabulous and the writers are amazing, but you know a woman's curiosity. I said, 'Ryan, am I the bearded lady?'" Murphy told her she was not, though he promised something "'even more special.'"
Not conjoined-twins special, though; that's not Bassett's role, either, she says. "I don't know what other freaks there are. After the bearded lady and the conjoined twins, what else is there?" she says. "We're all freaks."