Ariana Grande and Iggy Azalea Have Top 5 Songs
Finally.
Error 503 Service Unavailable
Service Unavailable
Guru Meditation:
XID: 625456137
---
Varnish cache server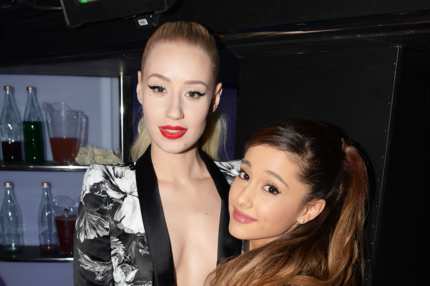 The Hot 100 finally changed this week, and your new overlord is John Legend, whose "All of Me" overtook "Happy" for the No. 1 spot. But scroll down and you will find Ariana Grande (featuring Iggy Azalea)'s "Problem," which debuted at No. 3, and Iggy Azalea's "Fancy," which inched up to No. 4. It is the summer of the saxophone (and also Iggy, maybe).