Beyoncé Photobombed Another Selfie This Weekend
And also took a meme-worthy pic with Jake Gyllenhaal.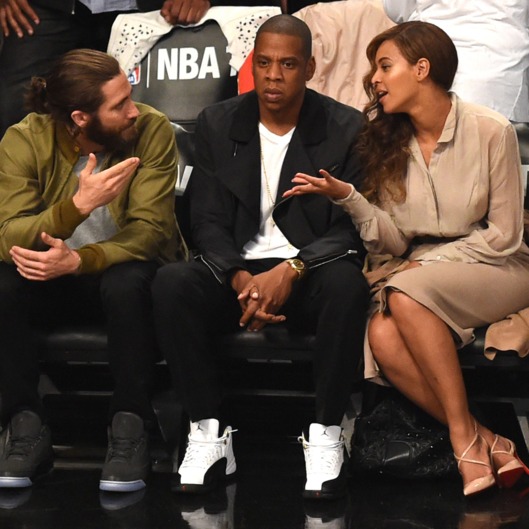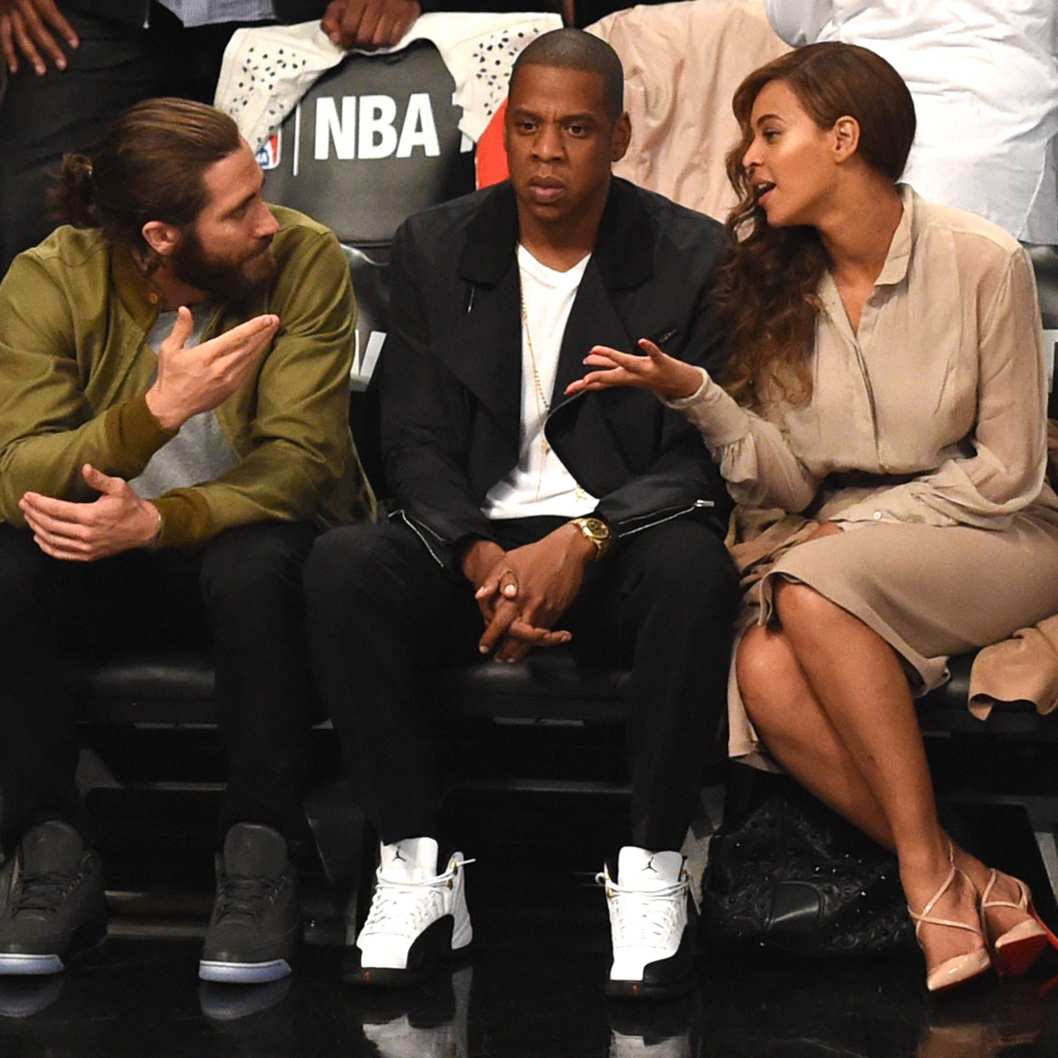 This weekend the Selfie Olympics officially ended, giving this guy (Who is this guy?) the gold for somehow capturing Beyoncé mugging in his not-so-subtle selfie. You don't take a selfie with Beyoncé without her knowing! Come on. (Update: The selfie-taker himself reached out to Vulture and shared the original image. It's below.)
my original @Beyonce photos.I'm a simple kiwi guy visiting NYC for the very first time. star struck! @lindseyweber pic.twitter.com/PsfxW1W1Dh

— Col Ennor (@ColEnnor) May 13, 2014
Also, at a Brooklyn Nets game, Bey and Jake Gyllenhaal's man-bun had a friendly catch-up sesh over the lap of a seemingly annoyed Jay Z. He probably wasn't annoyed, just trying to pay attention to the game, but this picture is perfect and Jay is a meme again.