Cannes: Nobody Likes Ryan Gosling's Directorial Debut, Lost River
Sorry to be the bearer of bad news.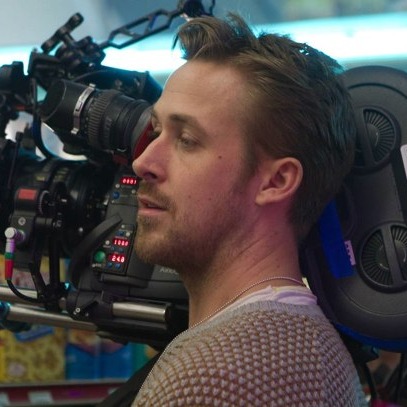 We're sorry to be the bearers of bad news: Critics don't like Ryan Gosling's movie. Gosling's directorial debut, Lost River, premiered at Cannes to some fantastically mean tweets. The first wave of reviews has expanded on those 140 characters and called the film everything from "unthinkingly offensive" to "WTF." Most have taken issue with the fact that Lost River, which was at first titled How to Catch a Monster, looks a lot like the work of other directors, most notably Nicholas Winding Refn, who directed Gosling in Drive and last year's Cannes whipping boy, Only God Forgives. Maybe you are thinking, but isn't that like kicking a puppy with abs? Probably. Like we said, we're sorry.
"There are people who don't want to meet their favorite stars for fear that who they really are will disappoint. That's how I feel when some actors direct. I'm scared to know what they're really into or that there's nothing there but, say, a spoiled teenager with designer taste in condescension. That dirty, lost little boy traipsing through the debris? I'm sad to report it's Gosling." —Wesley Morris, Grantland
"Give some credit to Gosling, the Method-hunk star of such indie faves as Half Nelson, Blue Valentine and The Place Beyond the Pines, plus Hollywoodier fare like The Notebook, The Ides of March and Crazy, Stupid, Love, for his mad mashup of horror and social statement, crackpot fantasy and Sundance-style meandering. That means it wavers between the stupefying and the obscure, between LOL and WTF." —Richard Corliss, Time
"The result clunks. It is colossally indulgent, shapeless, often fantastically and unthinkingly offensive and at all times insufferably conceited. Yet it is frustrating precisely because it sometimes isn't so bad. There is something in there somewhere - striking images and moments, and the crazy energy of a folie de grandeur." —Peter Bradshaw, The Guardian
"Had Terrence Malick and David Lynch somehow conceived an artistic love-child together, only to see it get kidnapped, strangled and repeatedly kicked in the face by Nicolas Winding Refn, the results might look and sound something like Lost River, a risible slab of Detroit gothic that marks an altogether inauspicious writing-directing debut for Ryan Gosling." —Justin Chang, Variety
"At times, Gosling appears to have weightier concerns in mind. It's possible that Lost River is intended as some sort of opaque critique of the subprime mortgage crisis or an indictment of the devastating effects of climate change. On the other hand, hints at topicality are probably red herrings. Like Thierry Frémaux, Gosling is, in the final analysis, doing little more than imploring his audience: 'Look at me!'" —Richard Porton, The Daily Beast
"As a piece of storytelling, Lost River is so hazy and fanciful that it could easily be dismissed as a bored A-list star's pretentious self-indulgence. But as a fever dream of memorably strange visuals and disconcerting atmospherics, there's no denying that it's quite an accomplishment." —Nicholas Barber, BBC.com
"Ryan Gosling's flashy directorial debut "Lost River" is certainly an accomplished collage of familiar ingredients. That's both to the credit of the movie's stylish production values — it looks and sounds great — and the reason why it never really works. Rather than making his own movie, Gosling has composed a messy love letter to countless others." —Eric Kohn, Indiewire
"As beautifully presented as the imagery is, however, none of it registers deeply because it all seems like borrowed goods. It's flashy enough to engage the eye, but the experience is akin to flipping through a gorgeous art photography book featuring an assortment of artists rather than one." —Todd McCarthy, The Hollywood Reporter
"The problem is, it's like everything Ryan Gosling's seen: David Lynch, Mario Bava, Nicolas Winding Refn, Terence Malick, Gaspar Noé and a splash of David Cronenberg for good measure. But these filmmakers' ideas and imagery aren't developed, they're simply reproduced: think Wikipedia essay rather than love letter. The result is cinema you don't watch so much as absent-mindedly scroll through, wondering when an idea or an image worth clicking on will finally show up." —Robbie Collin, The Telegraph
"But if I'm being perfectly frank, if this movie was not made by Ryan Gosling, and if he wasn't able to muscle up the incredible support system he has behind the camera and in front of it, I wouldn't be writing this review, because Lost River wouldn't be playing here. If this had been a script by some young writer and he had just gone out trying to find the money for it, he would be sitting at home right now, watching the coverage of Cannes from a distance, upset that no one recognized his own brilliance. It is a first film and it shows." —Drew McWeeny, HitFix
"All in all, Lost River feels like a student film with an A-List cast. Its homages are worn so prominently on its sleeve, it's difficult to really tap into the creative identity beneath, but it's an intriguing - if not entirely successful - debut." —Matt Risley, Total Film
"But when a Hollywood A-lister's first film shoots for the stars but lands on the moon, it's still worth being grateful. Ryan Gosling wanted to make an art film and, despite some dull patches, pretty much succeeded. There's more to him than just 'lookin' at his muscles.'" —Jordan Hoffman, Film.com