Cannes: Nicolas Winding Refn Defends Ryan Gosling Movie
"There are images from it that still stick with me."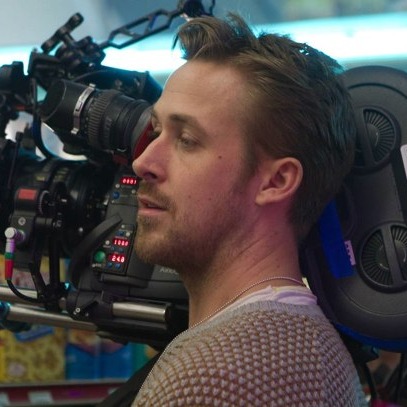 We already know that critics didn't look too fondly upon Ryan Gosling's writing and directorial debut Lost River, which premiered last week at Cannes. But there is one person who, unsurprisingly, immediately springs to his defense.

At Saturday night's Cannes closing night dinner, I approached Nicolas Winding Refn — a jury member this year; Gosling's director on Drive and the booed at Cannes Only God Forgives; and Gos's best bro for life — about all those bad reviews. "Ah, my twin!" he said, as soon as I brought up Gosling's name. "I think it's a beautiful, beautiful, great movie that will grow on people. There are images from it that still stick with me."
Specifically, he said he was "very moved" by the relationship between the single mother played by Christina Hendricks and her littlest boy, as well as anything Ben Mendelsohn (who last played Gosling's partner in crime in The Place Beyond the Pines*) did, particularly an incredibly odd dance sequence he does late in the movie that provides a rare spot of comic relief. "I could watch him read a phone book," said Refn. Winding Refn was so convincing, in fact, that I made Lost River my final screening this Cannes, and came out happy. No regular person who sees Gosling's movie is going to actively notice how blatantly he wears his influences on his sleeves. He's got an arresting, macabre visual sense and imagination — like a kinky nightclub where Eva Mendes pretends to get stabbed and Christina Hendricks peels off her face, and street lights that appear in the middle of a swamp. Writing isn't his strongest suit, but concepts and a Warriors-like post-apocalyptic vibe are. I can easily see it doing well as a cult midnight movie.

Gosling has been accused of cribbing too much of Refn's style (who's in turn been accused of stealing too much of Alejandro Jodorowsky's style). Lost River is bathed in red much of the time, and features a macabre, bloody underworld much like the one in Only God Forgives (minus murderous Thai gangsters). But Refn doesn't care, so why should you? "Because we're twins, we make the same movie," said Refn. "Separated at birth, we found each other. That's the thing about twins. We stick together."
* This piece previously stated that Ben Mendelsohn played Ryan Gosling's father in The Place Beyond the Pines.