CBS Schedule: Downsizing Monday Yuks and Passing on How I Met Your Dad
How I Met 5,000 Procedurals.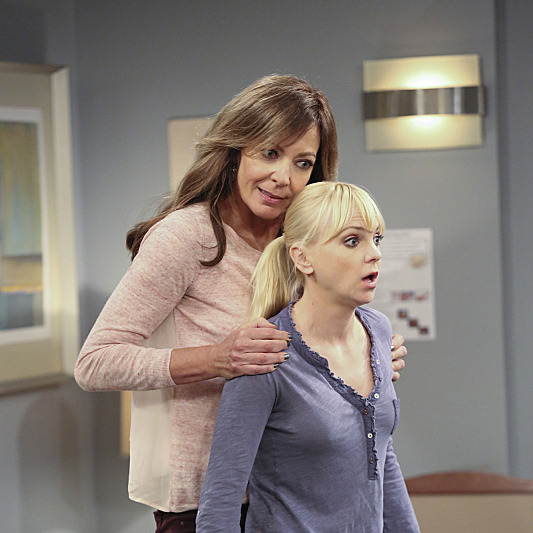 Though it remained TV's most-watched network by a mile, CBS had a difficult season in the ratings, and it is now responding to that. The Eye's new lineup makes big changes on multiple nights. The biggest is a shrinking of its storied Monday comedy lineup down to one hour, the first time the network hasn't had four sitcoms on Monday for over 30 years. (The development follows NBC's decision to downsize its Thursday comedy block. Eras are ending!) The network is debuting four new dramas and just one new comedy, but it's also moving three veteran shows: The Amazing Race goes to Friday, NCIS: L.A. to Mondays, and CSI to Sundays. Also, as expected, The Big Bang Theory will air on Mondays for several weeks in the fall because of CBS's new Thursday football franchise. The network will use the Monday airing to boost this year's modestly rated Mom rather than a new comedy, a sure sign the network had no confidence in its new comedy development (and a lot of hope for Chuck Lorre's Mom). But the biggest news is the How I Met Your Dad snub.
Here's the full CBS sked; we'll have a full analysis later today. New shows in bold.
MONDAY
8:00-8:30 p.m. The Big Bang Theory/2 Broke Girls 
8:30-9:00 p.m. Mom 
9:00-10:00 p.m. Scorpion 
10:00-11:00 p.m. NCIS: Los Angeles
TUESDAY
8:00-9:00 p.m. NCIS 
9:00-10:00 p.m. NCIS: New Orleans
10:00-11:00 p.m. Person of Interest 
WEDNESDAY
8:00-9:00 p.m. Survivor 
9:00-10:00 p.m. Criminal Minds 
10:00-11:00 p.m. Stalker 
THURSDAY (AFTER FOOTBALL, ON OCT. 30)
8:00-8:30 p.m. The Big Bang Theory 
8:30-9:00 p.m. The Millers
9:00-9:30 p.m. Two and a Half Men 
9:30-10:00 p.m. The McCarthys 
10:00-11:00 p.m. Elementary
FRIDAY
8:00-9:00 p.m. The Amazing Race 
9:00-10:00 p.m. Hawaii Five-O
10:00-11:00 p.m. Blue Bloods 
SATURDAY
8:00-9:00 p.m. Drama Reruns
9:00-10:00 p.m. Drama Reruns
10:00-11:00 p.m. 48 Hours 
SUNDAY
7:00-8:00 p.m. 60 Minutes 
8:00-9:00 p.m. Madam Secretary
9:00-10:00 p.m. The Good Wife 
10:00-11:00 p.m. CSI/CSI: Cyber