CW Announces Pickups, Cancellations, Renewals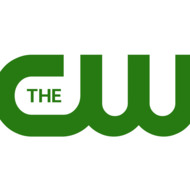 The CW confirmed its 2014-15 lineup this afternoon, announcing that The 100, Hart of Dixie, and Beauty and the Beast will all be back, joining the previously renewed Reign, Arrow, The Originals, and of course, Supernatural and The Vampire Diaries. Not renewed? The Carrie Diaries, Star-Crossed, and The Tomorrow People. None of these is particularly surprising, but the loss of Carrie is a bummer nonetheless. That show was so darling.
The network also announced four new series picked up for next season: The Flash, about the Flash, like from the comic books; Jane the Virgin, about a teen girl who is accidentally artificially inseminated; iZombie, from Veronica Mars's Rob Thomas and Diane Ruggiero; and The Messengers, a drama set during the apocalypse. Not picked up: the Supernatural spinoff. Looks like someone else will have to pick up the men-in-tank-tops slack. Probably it will be The Flash, since it's a spinoff of Arrow, one of TV's tank-top-iest shows for men.
Photo: The CW