See Pictures of Julianne Moore and Philip Seymour Hoffman in Mockingjay
The first official photos of Moore as President Alma Coin.
Here are the first stills from The Hunger Games: Mockingjay - Part I, which hits theaters this fall (and its part II finale will be out next year). Julianne Moore plays President Alma Coin, and Philip Seymour Hoffman, who died in February, reprises his role as Plutarch Heavensbee. Here are the two: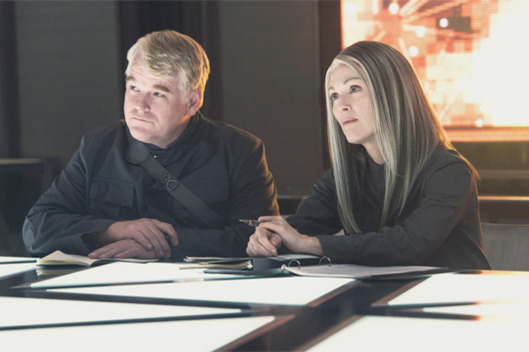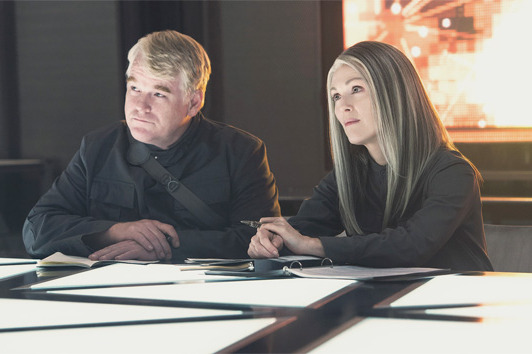 And here's Moore with her complete President Coin look — as leader of District 13, she's first seen as the seed of the revolution. This edgy hairdo suggests as much:
"I read all the books, I read them all the way through, and I'm like, I wanna be in this movie, and clearly [Coin] was the only part that I could play."