Macklemore Wore a Dumb Costume and Offended a Lot of People
This was a bad idea.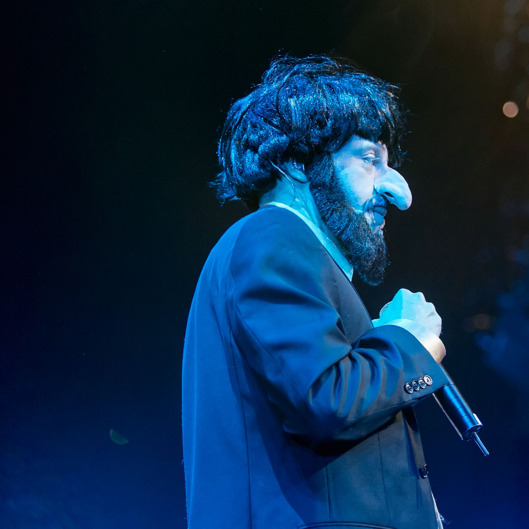 At a secret show on Friday night, for reasons unknown, Macklemore decided to perform in a dark wig, a paste-on beard, and a fake nose. Upon seeing the ridiculous photographs, many people assumed that Macklemore was dressed as some sort of Jewish caricature, and Twitter spent the better part of Sunday accusing him of anti-Semitism. For his part, Macklemore denied the connection: "a fake witches nose, wig, and beard = random costume. Not my idea of a stereotype of anybody." Still makes for an incredibly stupid costume, though.
A fake witches nose, wig, and beard = random costume. Not my idea of a stereotype of anybody.

— Macklemore (@macklemore) May 19, 2014
Check out @macklemore performing "Thrift Shop" as a stereotypical Jewish man. So much for same love, eh? pic.twitter.com/yZ19QmxIV0

— Ian de Borja (@idb1204) May 19, 2014
.@macklemore, first you trick people into thinking you're a rapper, now you trick them into thinking you're Jewish? pic.twitter.com/3rtaE4GHje

— Seth Rogen (@Sethrogen) May 18, 2014