Neighbors Moves Into Weekend Box Office
It defeated <em>The Amazing Spider-Man 2</em> for the top spot.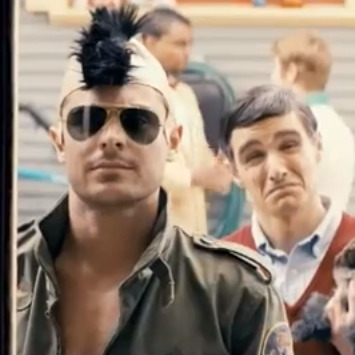 Surprising comic-book lovers and Sony alike, Universal's Neighbors opened with $49 million this weekend, putting the Seth Rogen and Zac Efron comedy on top of the box office. Meanwhile, The Amazing Spider-Man 2 moved down to second place after only bringing in $37 million this weekend. The Andrew Garfield adventure has earned a total of $147 million in just two weeks. Three-week-old The Other Woman took third place at the box office this weekend with $9.2 million, leaving its cumulative earnings at $61.8 million. Heaven Is for Real dropped one spot to fourth place. The Christian-leaning flick made $6.5 million this weekend, bringing its monthlong total to $74.7 million. Finally, superhero sequel Captain America: The Winter Soldier — which has now been out for six weeks — made $5.6 million this weekend, putting its total earnings at $245 million.