New Power Rangers Movie on the Way
Well, it can't be worse than the other two Power Rangers movies.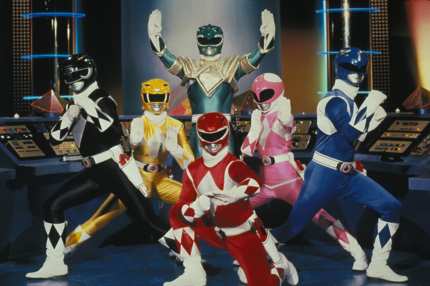 Lionsgate announced today that it's developing a new live-action Power Rangers movie with Saban Entertainment, the show's production company. The "new film franchise" will "re-envision" the Mighty Morphin Power Rangers, the announcement says, though the exact mode of re-envisionment is not specified. The two previous Power Rangers movies — 1995's Mighty Morphin Power Rangers: The Movie and 1997's Turbo: A Power Rangers Movie — are both deeply terrible, so there's no real way to screw this up. What would be great, though, would be if Amy Jo Johnson could reprise her role as Kimberly, who may be now serving as some kind of teacher or mentor to the new generation of MMPRs ...