Roberto Orci Will Direct Star Trek 3
It will be his directorial debut.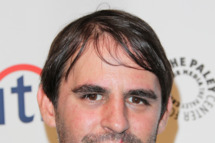 Variety reports that prolific Hollywood scribe Roberto Orci will replace J.J. Abrams as director of the third Star Trek film (or 13th, if you're counting pre-reboot Trek films). This will mark Orci's directorial debut — and yeah, it's a biggie — but he has his share of blockbuster experience: Along with longtime writing partner Alex Kurtzman, Orci has written some of the biggest films of the last decade, including The Amazing Spider-Man 2, two Transformers movies, and the two previous Star Trek films (he's set to co-write the upcoming film as well). Congrats to Orci on finally getting beamed up into the director's chair.