Saturday Night Live Wishes You a Happy Mother's Day
And host Charlize Theron reveals that she's actually not perfect.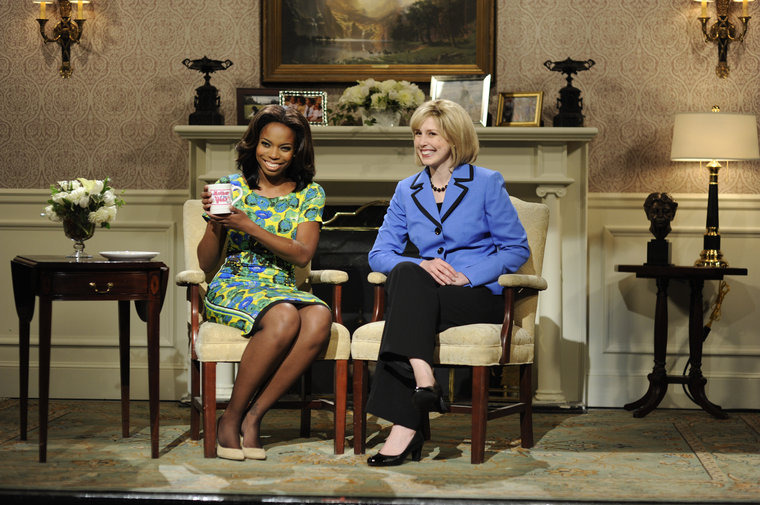 Last night's Saturday Night Live aired on Mother's Day Eve, and the show acknowledged that with a cold open featuring Michelle Obama (Sasheer Zamata) and Hillary Clinton (Vanessa Bayer) discussing what the holiday means to them, among other things. Later, Kate McKinnon played a mom who forces her kids onto a game show to answer questions about her. (Question: "Who in Hollywood do I think is gay?" Correct answer: "Everyone.") Host Charlize Theron used her monologue to reveal that she is not, in fact, perfect: It turns out that the beautiful, talented actress can't sing, so half of the cast joined her onstage to help her demonstrate her lack of vocal chops with ... a song. It was alright! However, her skills were put to better use during some of the episode's other sketches, where she donned a braided wig and a fat suit to portray a couple of New York's weird tourists, played the girlfriend of a profoundly deluded bar patron named Viper, and hosted a morning show. Elsewhere: Drunk uncle and Barbara Walters show up to Weekend Update and Mike O'Brien voices a young dragon. See all the highlights below.