Cannes: Sugar Man Distributor on Director Malik Bendjelloul's Suicide: 'He Couldn't Find Another Story'
"I think he was depressed."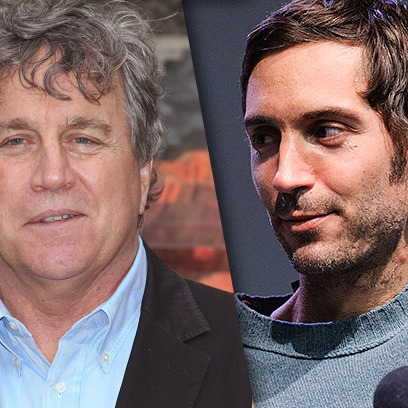 Despite all the star power flowing through the streets and screening rooms of Cannes, one of the most overwhelming stories in these first few days has been the news of the death (by suicide, according to family) of 36-year old Malik Bendjelloul, director of the Oscar-winning documentary Searching for Sugar Man. Many of the filmmakers and journalists here at Cannes, including myself, followed the journey of that movie, about Bendjelloul's search for Sixto Rodriguez, a '70s Detroit rocker who'd released one transcendent album and then disappeared. Bendjelloul ran out of money during filming and finished the movie on his iPhone. His storytelling was so personal and gripping that when Rodriguez himself walked out — alive! — after the Sundance premiere, I started screaming involuntarily, like the Beatles had just gotten back together. 
At every press conference here in Cannes, journalists from Bendjelloul's native Sweden have asked for comment from directors and stars who hadn't heard or had just read the news themselves. One person who knew Bendjelloul better than most was Sony Pictures Classics co-founder Tom Bernard, whose company bought the U.S. and international distribution rights to Sugar Man in 2012. At the Cannes opening dinner last night, Bernard said he'd gotten the news before it broke to the public. He and Bendjelloul had been "friendly," said Bernard, "as you are when you get with someone in a movie." Coincidentally, Bernard had actually been at a Rodriguez concert at the New Jersey Performing Arts Center in Newark last Thursday and had been talking to Rodriguez's booking agent about Bendjelloul. The detail Bernard remembers most vividly about the director was how he always slept on people's couches when he came to New York. "We wouldn't put him up in a hotel," said Bernard. "We offered, but he had tons of friends in Brooklyn and he slept on their couches. That's how he wanted to roll."

Bendjelloul had been back in Sweden, Bernard said, "looking for another story," when he died. "I think he was depressed," said Bernard. "He couldn't find another story. You know, when you get that kind of fame — it wasn't what he was looking for. It just came so easy. It was the perfect scenario for a movie. Everything happened right. It was the perfect storm. And if you've never had that — because he was just sort of a guy who was like, I want to make this story, and he made this story, and it was a perfect interpretation and everything happened right — how do you make that happen again? How do you re-create that?"