Spike Lee Is Remaking She's Gotta Have It for TV
In collaboration with Showtime.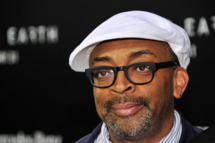 According to Deadline, Spike Lee is teaming up with Showtime for a reboot of his 1986 feature film debut She's Gotta Have it. Hailed as a landmark of the '80s indie film movement, the flick — originally shot for $175,000 over a period of 12 days — follows a sexually liberated Brooklyn woman juggling three suitors. Lee is attached to write the half-hour comedy, which will offer a contemporary spin on the film's characters while exploring "Lee's unique and provocative points of view about race, gender, sexuality, relationships, and the gentrification in Brooklyn." No word on whether Lee will be lacing up his Jordans to reprise his role as Mars Blackmon, but we can dream, right?