Match the Roar to the Famous Roarer in Vulture's Roar Quiz
Can you tell Godzilla from King Kong from the MGM Lion from Katy Perry?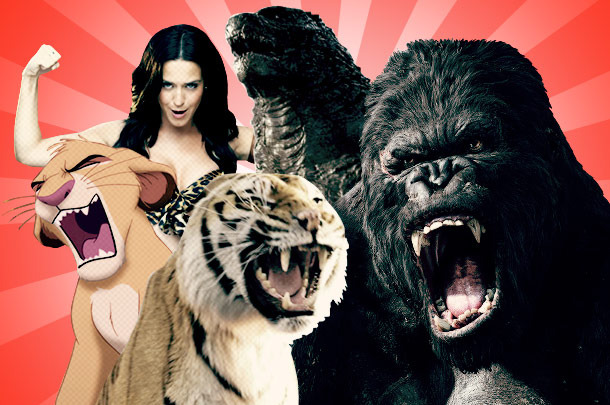 Of all of filmdom's most iconic characters, Godzilla might have the most limited vocabulary. Even most classic monsters can grunt, but with Godzilla, it's roar or nothing. Angry, hungry, sleepy, bemused: ROOOOOOAAAAARRR. As a result, you should be able to recognize it when you hear it — or can you? In our Roar Quiz, we'll give you 15 roars and you have to pick, through multiple choice, who is roaring the roar. Good roar.