These Are Mariah Carey's 25 Best Singles
Her. She is Mariah ... The<em> chart-topping</em> chanteuse.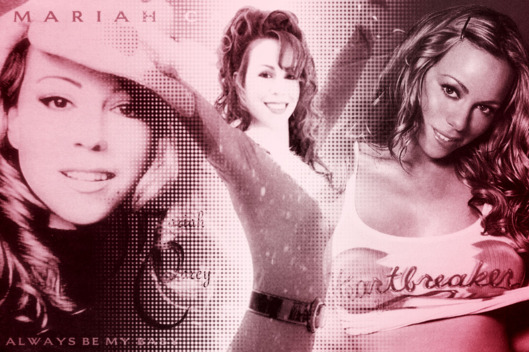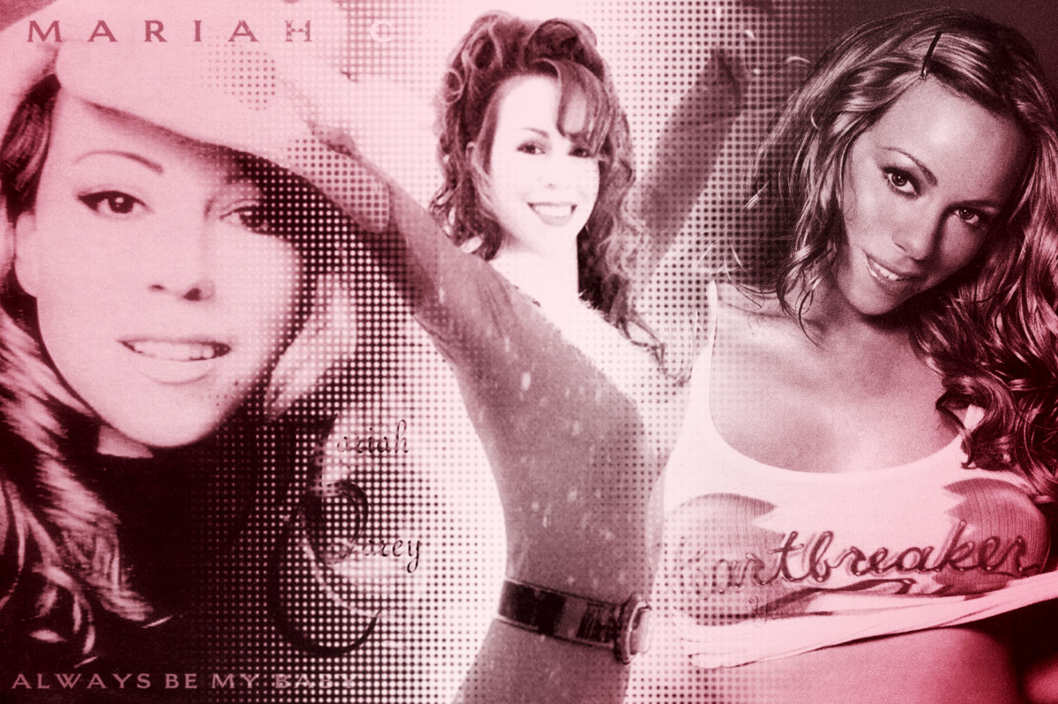 This is the week we receive Mariah Carey's 14th studio album, Me. I Am Mariah ... The Elusive Chanteuse. Since the release of her self-titled 1990 debut album, Cary has released more than 60 singles — from "Vision of Love" to "You're Mine (Eternal)" — 18 of which have hit the top of the charts. We've stepped up to rank them all and, dear reader, do not think we laid out this lineup without some seriously deep thought. The ranking below represents hours (honestly, years) of listening, agonizing, and relistening: We truly gave it our all. We welcome your thoughts.
25. "H.A.T.E.U." (Memoirs of an Imperfect Angel, 2009)
"H.A.T.E.U." isn't a great song. But the "H.A.T.E.U." remix produced by Jermaine Dupri featuring Big Boi, Gucci Mane, and OJ Da Juiceman featuring a perfect (and generous!) sampling of Ghost Town DJs's "My Boo"? It's Mariah's best remix, and for that alone, this song makes the list. —LW
24. "When You Believe" (The Prince of Egypt: Music From the Motion Picture and #1's, 1998)
The debate on who outsung whom will forever rage on, but the product of Mariah joining forces with Whitney Houston is surely as miraculous as anything that happened in The Prince of Egypt. —LW
23. "Sweetheart" (#1's, 1998)
So much of Mariah's success is owed to producer Jermaine Dupri. His So So Def additions to her oeuvre defined his own work as much as they did hers: "Sweetheart" is their only vocal collaboration released as a single, and it's an inspired remake of a 1987 Rainy Davis song. —LW
22. "Can't Take That Away (Mariah's Theme)" (Rainbow, 1999)
How could anyone dare to dismiss a song Mariah subtitled as her own theme? It's like Mariah already wrote her own Lifetime biopic, and here's where the credits roll. (We'll give Lifetime a few years to get that production together.) —LW
21. "#Beautiful" (Me. I Am Mariah ... The Elusive Chanteuse, 2014)
Somehow this never broke into the Song of Summer contest last year, and I can't figure out why; maybe it's that Miguel sings a little more than he should on a single that's supposed to be Mariah's. Whatever — "#Beautiful" is a warm bath of a song, listenable for hours on end. And never forget that Mariah was the hashtag-song pioneer. —AD
20. "Through the Rain" (Charmbracelet, 2002)
The tricky thing about "Through the Rain" is that, by listening, you are reminded of all the 2001 rain (the hospitalization, the TRL incident, Giltter). The pain-to-musical-joy ratio is not quite as winning as, say, "Butterfly," which is why "Through the Rain" doesn't crack the top 20. But it is an important emotional document. —AD
19. "Love Takes Time" (Mariah Carey, 1990)
Aw, baby Mariah, singing her heart out for the easy-listening crowds. There is something comforting about a time capsule. (Except for the part when she's alone and sad and stuff.) —AD
18. "Obsessed" (Memoirs of an Imperfect Angel, 2009)
My friend Aminatou claims that "Obsessed" should receive props for placing Mariah as the only celeb dissed by Eminem to actually (effectively) fight back. She makes a good point. The song was also inspired by Mariah's obsession with the movie Mean Girls — from which it steals a crucial line. —LW
17. "Shake It Off" (The Emancipation of Mimi, 2005)
As far as Mariah's diss tracks go, "Shake It Off" is perhaps her finest. Sure, it's arguably jacking Usher's Confessions style, but would Usher lyrically reference a 1980s Calgon ad? Nope. —LW
16. "Hero" (Music Box, 1993)
In the fourth grade, I had to give some sort of presentation about inspiration — maybe it was a morning devotional, since that was something that my weird, semi-religious elementary school made us do. Anyway, my big plan was to hit play on the cassette tape of "Hero" and then just stand in front of the class while Mariah gave everyone a pep talk. Which is really the one-liner on "Hero:" It's a fourth-grader's idea of inspiration. That said, I dare you to sing "It's a loooonnng road" without pounding the nearest piece of furniture. She feels it. —AD
15. "The Roof (Back in Time)" (Butterfly, 1997)
This is slinky Mariah at her best. Her breathy vocals hit notes barely recognizable as she slips and slides over a minimal Mobb Deep beat. —LW
14. "My All" (Butterfly, 1997)
For me, the definitive performance of "My All" happened during VH1 Divas Live 1998; Mariah faced a slew of heavy competition, and she definitely held her own (while also managing to hold up her giant hairdo). At least, that's what my mom always said. That VH1 Divas Live recording stayed on repeat in our Volvo's CD player for more than a year: I had no idea the song didn't actually turn into a dance song at the end. —LW
13. "Emotions" (Emotions, 1991)
Maybe the most singable Mariah song, thanks to the syncopation? Really, all you have to do is sing that "you've!" and look! You're credibly covering "Emotions." —AD
12. "Honey" (Butterfly, 1997)
She may be a chanteuse, but hip-hop also happens to suit Mariah Carey. "Honey" replaced "Mo Money Mo Problems" at the No. 1 spot on the Billboard charts. Equally as important as the song itself: Mariah emerging from a pool in a two-piece bathing suit and stilettos. —LW
11. "Breakdown" (Butterfly, 1997)
Full disclosure: "Breakdown" is my favorite Mariah Carey song. I didn't put at the top because this is a List of the People, but I feel like you should know this. I appreciate a Mariah ballad, I do, but "Breakdown" proves that when she shows controlled restraint, the results can be equally magical. —LW
10. "One Sweet Day" (Daydream, 1995)
"Aaaaaannnnd IIIII know you're shining down on me from heaaaaaaven." We are reaching the section of the Mariah list where we could communicate only in enthusiastic vowels and tears. Shout out to all the middle-school-dance DJs who played this for the last slow dance (even though it is song about death?).  —AD
9. "Without You" (Music Box, 1993)
Did you know that "Without You" was originally a Badfinger song? Eh. Did you know it was then a chart-topping Harry Nilsson song? Maybe. But you knew about the Mariah version. Everyone did. It was (and still is) her biggest international hit. The ballad didn't fully reach its potential until  she grabbed ahold of it and sang it into the stratosphere. Still, what a depressing song. —LW
8. "Heartbreaker" (Rainbow, 1999)
Crucial transitional Mariah, and also possibly the greatest music-video choreography of the TRL era? —AD
7. "We Belong Together" (The Emancipation of Mimi, 2005)
Mariah rarely gets desperate (in "Dreamlover," she sings "I need you so desperately," and in "I Still Believe," she refutes that claim: "I'm not the desperate type"), but in "We Belong Together," she doesn't need to say it: You can hear it. There's no bridge, the chorus's pitch rises an octave up, and Mariah is sing-shouting: There's desperation here. —LW
6. "Fantasy" (Daydream, 1995)
Remix or no remix, the Tom Tom sample on "Fantasy" (Mariah's idea, natch) is summer's calling card. It's ice cream, rotating fans with blowing ribbons attached, crop tops, and roller coasters: Mariah rides the one at New York's Rye Playland in the joyous video. —LW
5. "Butterfly" (Butterfly, 1997)
Peak merchandising potential; peak music-video realness. There are probably better vocal performances, but "Butterfly" is the champion of the ballads because it is all-purpose and personal. It is the (first) Mariah Carey Declaration of Independence. Everything is still possible. —AD
4. "Vision of Love" (Mariah Carey, 1990)
I had always secretly doubted my karaoke jockey's singing abilities until she pulled out "Vision of Love." She hit that high C (C5) with such ease, just as Mariah so spectacularly does, that I immediately developed a new respect for her. The power of "Vision of Love" granted Mariah diva status almost immediately ("diva" originating from opera singing, not from attitude — that would come later) and automatically challenged future pop-stars (and semi-professional singers like my KJ) to match her immense skill. —LW
3. "All I Want for Christmas" (Merry Christmas, 1994)
The drive-by Mariah fans will want to put this at No. 1, and we would say to these people: This is not a list of Christmas songs. "All I Want" is absolutely at the top of the Christmas Songs list. As something to sing while high on candy canes after your 15th holiday party, it is the be-all and end-all. Let that be enough for you. —AD
2. "Dreamlover" (Music Box, 1993)
Is there anything more Mariah 1.0 than "Dreamlover"? Sure, she had recently married the record exec who discovered her, Tommy Mottola, but "Dreamlover" is an optimistic pop masterpiece. A new love anthem for the forever lighthearted that features all of the wonderful things that would quickly become Mariah's signatures: the melismata (or, runs), the doo-doo-doos, the perfectly syncopated lyrics ("I need you so des-per-ate-ly"), and, of course, those whistles. —LW
1. "Always Be My Baby" (Daydream, 1995)
"Always Be My Baby" is essential, archetypal Mariah, if you want the boring take. I prefer the crowd test: Put this on in a room — party, restaurant, home office, whatever — and see if conversation can continue past the key change. Crowd-pleasing is an art, too. —AD
UPDATE: Here's the accompanying Spotify playlist: