Watch Bill Murray Give a Bachelor-Party Speech
If you're unsure whether or not to propose, take a trip around the world.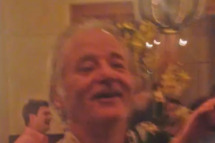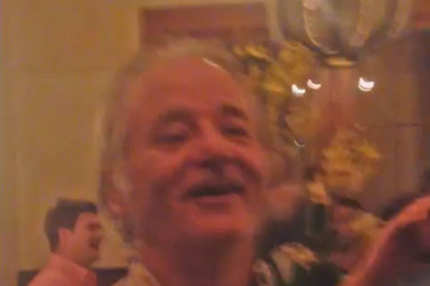 It's a good thing that instead of an agent, Bill Murray has a 1-800 number he sporadically checks, as he already appears to be quite busy occasionally appearing in movies and frequently finding ways to make people's days. This weekend, Murray was at a restaurant in Charleston, South Carolina, and was asked by a bachelor party to say a few words. Deadspin has the video of his wonderful, very Bill Murray words. After he explains that bachelor parties aren't for the man about to get married — "You know how they say funerals aren't for the dead, but for the living?" — he gives his advice for how you know if you should propose. It involves an around-the-world trip, because of course it does. At the end, he picks up the groom-to-be, because of course he does.