Wiz Khalifa Busted With Pot in Texas
Land of celebrity drug arrests.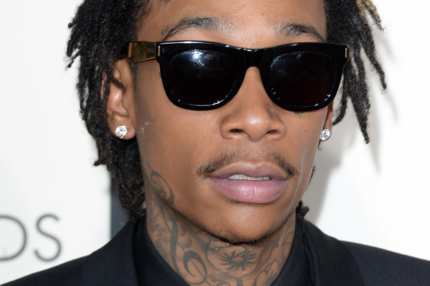 Like Fiona Apple, Snoop Dogg, Willie Nelson, and countless nobodies before him, Wiz Khalifa was arrested for marijuana possession in Texas on Sunday. The rapper was trying to fly from the El Paso airport to Dallas without identification, which led to a TSA search and the discovery of the .5 grams of weed. To be fair, this was over 80 miles away from the state's traditional celebrity weed bust spot, Sierra Blanca, but it's still never a great idea for an attention-attracting famous person to attempt to carry pot through a Texas checkpoint.