Read All of Vulture's Orange Is the New Black Recaps Before Watching Season 2
Remind yourself.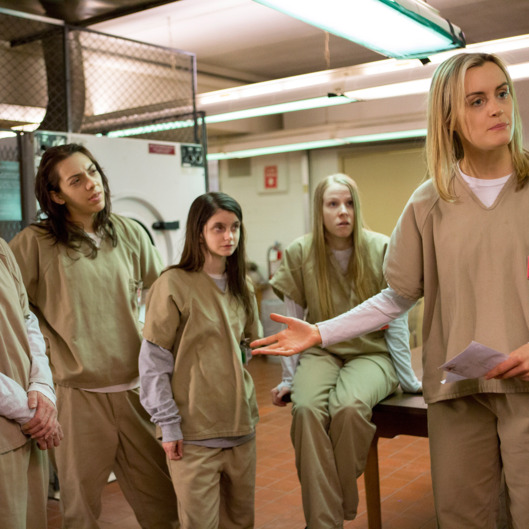 As of today, all 13 episodes of Orange Is the New Black's second season are available to stream on Netflix. Since it's a Friday and most of you are  currently at the jobs that you have in order to earn money to pay your Netflix subscription, you'll probably start dipping into the new episodes tonight at the earliest. Before then, however, feel free to reread all of our season =-one recaps, or just those from your favorite episodes.
Episode 1: "I Wasn't Ready"
Episode 2: "Tit Punch"
Episode 3: "Lesbian Request Denied"
Episode 4: "Imaginary Enemies"
Episode 5: "The Chickening"
Episode 6: "Wac Pack"
Epsiode 7: "Blood Donut"
Episode 8: "Moscow Mule"
Episode 9: "F*cksgiving"
Episode 10: "Bora Bora Bora"
Episode 11: "Tall Men With Feelings"
Episode 12: "Fool Me Once"
Episode 13: "Can't Fix Crazy"