Corey Stoll Heading to Homeland
As a CIA hotshot in Pakistan.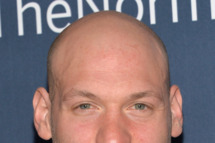 House of Cards' Corey Stoll and In Treatment's Laila Robins will be on season four of Homeland, Showtime announced today. Stoll will guest-star as Sandy Bachman, a CIA bigwig in Pakistan, while Robins will be a series regular as Martha Boyd, the U.S. ambassador to Pakistan. According to Showtime's announcement, "season four will find Carrie assigned to one of the most volatile and dangerous CIA stations in the Middle East where she is back on the front lines in the war on terror," so … Iran? And she's going back and forth between Iran and Pakistan? Is her baby in the Baby CIA, which is just like a really adorable but super-inconvenient form of the regular CIA? We'll see when the show returns in the fall.