You'll Love the Breaking Bad–Inspired Title of Bryan Cranston's Memoir
Also, he confirms working with Steven Spielberg on a Lyndon Johnson adaptation.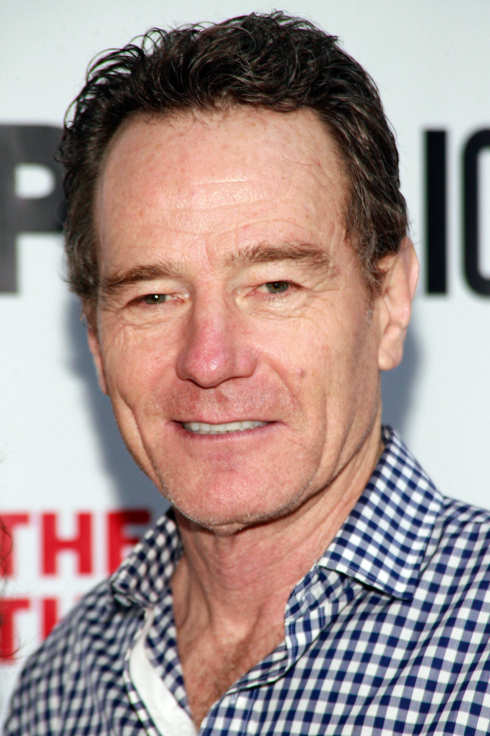 A week ago, word came out that Steven Spielberg was looking to turn Robert Schenkkan's Tony-winning Lyndon Johnson play, All the Way, into a TV miniseries, with the play's star, Bryan Cranston, reprising his role as the former president. Last night, at the opening night of the Public Theater's free Shakespeare in the Park production of Much Ado About Nothing, Vulture caught up with Cranston, who explained the project is even further along than we thought. "I don't know if it's a miniseries as much as an HBO movie," he said, revealing not only the format change but, for the first time, what network the project would appear on. He added, "They want to see and honor the story, and so if it needs to be maybe four hours then it might be a two-hour and two-hour kind of thing." Cranston also said the adaptation will not include Robert Schenkkan's second LBJ play, The Great Society, which is premiering this summer. According to Cranston, Schenkkan is currently working on the script for the TV movie.
Speaking of writing, Cranston also spoke about his memoir, which he explained will be about the "very, very colorful things" that happened in his life, and not just his experiences on Breaking Bad, as was previously reported. Breaking Bad, however, is currently playing a major role in one part of the book – it's title. "Tentatively, it's Say My Name," Cranston said, referring to the classic Walter White line. He continued, "I don't know if that will stick. They're just calling it that for now to see if that works." It works.