Darren Aronofsky Is Developing a Dystopian Series for HBO
Based on a Margaret Atwood trilogy.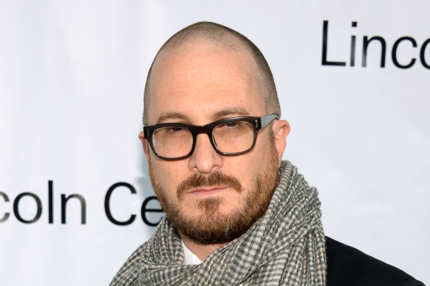 In the wake of Noah, Darren Aronofsky is rolling up his sleeves — and pant-cuffs — for yet another "flood"-based project. Deadline reports that HBO is developing a new drama series called MaddAddam, based on Margaret Atwood's book trilogy and executive produced and potentially directed by Aronofsky. The trilogy, which includes Oryx and Crake (2003), Year of the Flood (2009) and MaddAddam (2013), is set in a dystopian 21st century run by corporations and rampant with genetic modification, and centers on the events before and after a giant waterless flood kills most of the world's population. So yeah, we're pretty excited to see what kind of bonkers stuff Aronofsky will come up with for this one. Bring on the giant rock monsters.