Don't Expect Much Pornstache on Orange Is the New Black Next Season
According to Pablo Schreiber, who plays him.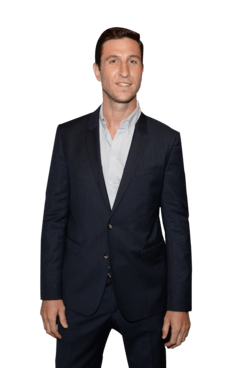 Pablo Schreiber's prison guard George "Pornstache" Mendez was a constant, sadistic presence during season one of Orange Is the New Black, though after he was caught in the act with Daya (Dascha Polanco), Pornstache was suspended and absent through most of season two. (And if you haven't finished season two yet, you may want to stop reading now!) When Vulture caught up with Schreiber last night at the premiere of Tammy, we had to ask: Will Pornstache be seen more frequently in the currently shooting third season? The actor shook his head. "I'm a series regular now on a show called The Brink on HBO. But his mother is making an appearance on season three. Mary Steenburgen has been cast as my mom. I'm not sure what she'll do that will advance the Pornstache plotline, but for now, Mendez is in prison, biding his time. Spoiler alert!"
Could Mama Pornstache be trying to gain custody of the baby she thinks her son fathered with Daya — even though the actual dad is Bennett (Matt McGorry)? "There we go, sounds good," Schreiber replied to our musings. "Thank you for solving that for me there! You've just written the third season."

But even though we won't be seeing Pornstache next season, rest assured that if his mother does get custody, it's all good as far as Schreiber is concerned. "Pornstache would make an amazing dad," he said. "He'd be a doting father. I think he's very interested in legacy, like he wants to make as many mini-Pornstaches as he can. Get all kinds of people out there just transforming the U.S. justice system in as many ways as possible." How many kids does Pornstache want? "Six to eight, probably. All boys would be good. Six to eight little kings. Little porn kings."