Fox Cancels I Wanna Marry Harry
Sorry, people who wanted to marry Harry.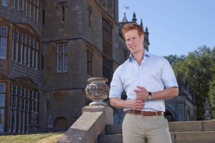 Is there no end to the tragedies of our time? Fox has canceled I Wanna Marry Harry, the network announced this afternoon. The show, in which a guy kinda-sorta pretends to be Prince Harry and women kinda-sorta pretend to be into it, has aired four episodes; the remaining four will be available on Fox.com and Hulu tomorrow, in case you are an alien anthropologist sent to Earth and you want to complete your report on what happens when humanity takes a "you know, whatever" attitude towards entertainment and one another.