Celebrate Today With Our Game of Thrones Father's Day Cards
Don't miss an opportunity to tell the ones you love how you feel.
Spoilers ahead — don't read if you haven't seen the season finale of Game of Thrones, "The Children."
Was it a simple scheduling coincidence that tonight's Game of Thrones season finale fell on Father's Day? You know what we're talking about.

Ramsay & Roose Bolton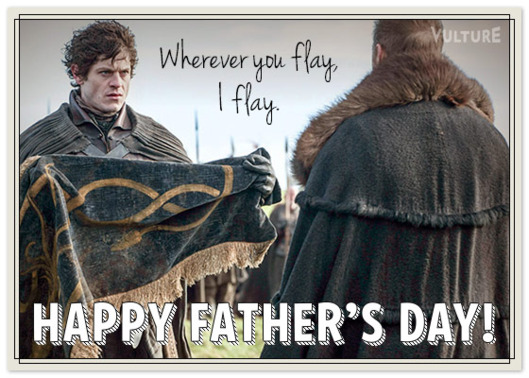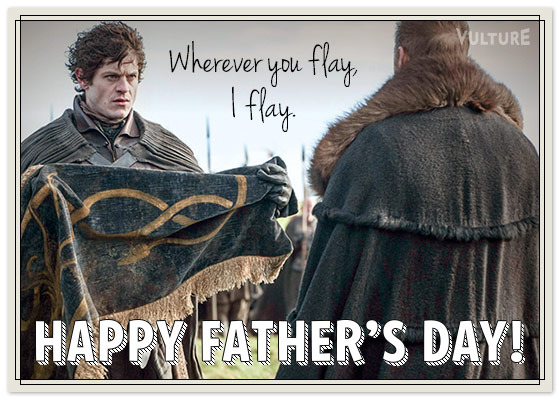 King Joffrey & Jaime Lannister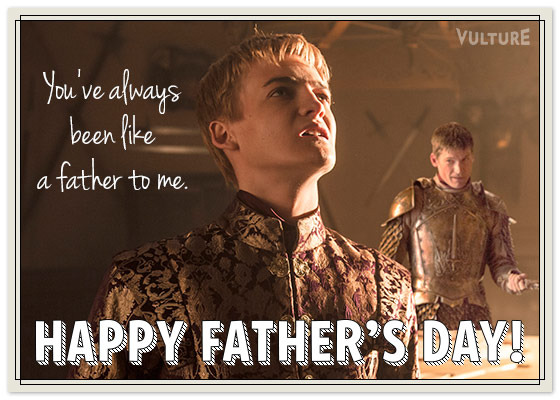 Tyrion and Tywin Lannister