Game of Thrones Is Now HBO's Most Watched Show Ever
Sorry, <em>The Sopranos</em>!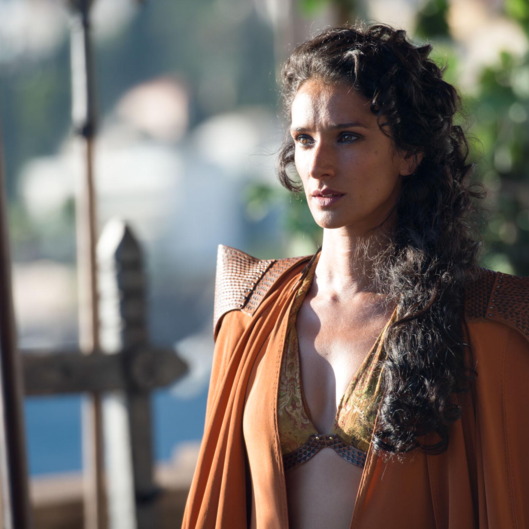 Game of Thrones has just claimed its latest victim: The Sopranos. On Thursday, HBO said that the current season of the George R.R. Martin–inspired epic is now the most watched of any series in the pay cable network's four-decade history, attracting a whopping gross audience of 18.4 million viewers each week once DVR replays and various other legal platforms (replays, HBOGO, video on demand) are added up. GoT surpasses the record set in 2002 by Sopranos, which that year had its biggest tune-in ever, averaging 18.2 million viewers. Vulture reported last year that GoT was getting close to overtaking The Sopranos as HBO's all-time ratings champ: Last season's average audience of 13.6 million viewers through early June made GoT the network's most watched show since the 2004 fifth season of The Sopranos. When final numbers for last season were tallied, GoT actually ended up with an even bigger gross audience (14.4 million viewers) for 2013. It's now added another 4 million weekly viewers, enough to vault ahead of the most watched season of Sopranos — and every other HBO show ever. All men must die, but at least lots of folks are watching the men and women of GoT pass into immortality.