Is That Carcosa I Spy? People Had Game of Thrones/True Detective Jokes Last Night
The three-eyed raven is the Yellow King.
Is the three-eyed raven the Yellow King? Did Bran, Hodor, and Meera cross over into a Louisiana swamp fort on last night's Game of Thrones season finale? Raven-eyed viewers immediately called out how similar that set looked to one from True Detective.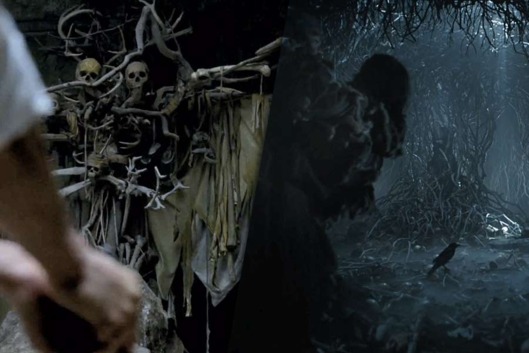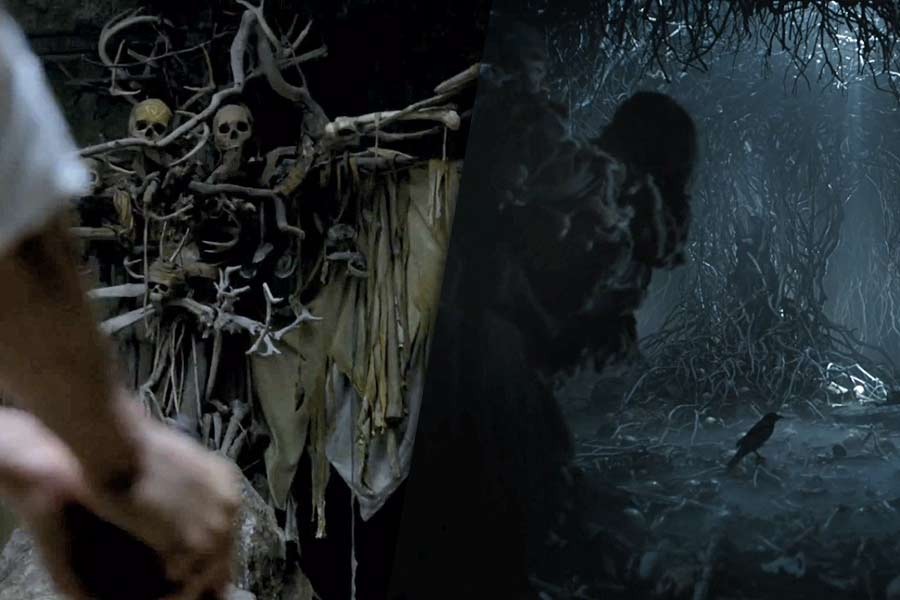 Kudos to @HBO for getting more use out of the #Carcosa set. #GameOfThrones pic.twitter.com/PiFmkMWqTk

— Liz Taylor (@lizsayz) June 16, 2014
Glad to see that Bran made it to #Carcosa #GoT

— Kristin Mick (@kristinmick21) June 16, 2014
For a minute I thought #GameOfThronesfinale was going to finally make sense of the ending of #TrueDetective. #Carcosa

— Jim McDermott (@PopCulturPriest) June 16, 2014
cool that the finales of #gameofthrones and #truedetective ended in the same place #carcosa #yellowking #threeeyedraven #setdesigneconomy

— sth (@goodkindofevil) June 16, 2014
Some #carcosa action on #GameOfThrones tonight - I'm waiting for Rust Cohle to do some origami on some Valyrian steel #TrueDetective

— Glenn Mueller (@Chocomuhtize) June 16, 2014