George Lucas Is Opening a Museum in Chicago
Congrats to the Windy City.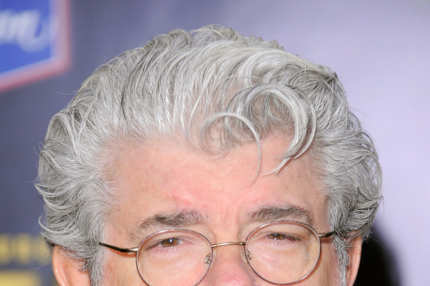 Despite strong bids from both L.A. and San Francisco, the Chicago Sun-Times announced today that George Lucas has chosen Chicago as the future home of his newly titled Lucas Museum of Narrative Art. The museum will house Lucas's collection of film memorabilia as well as his personal art collection, including Norman Rockwell paintings, many movie posters, and a scale model of the Millennium Falcon. While Lucas hails from California, Chicago's large tourist population and Mayor Rahm Emanuel's offer of a plum site near Soldier Field are thought to be the main reasons for the decision. (Lucas's wife Mellody Hobson is also a Chicago native, and the two have a part-time home there.) "Choosing Chicago is the right decision for the museum, but a difficult decision for me personally because of my strong personal and professional roots in the Bay Area," said Lucas in a statement. So there you have it: The home of the Bulls and deep-dish pizza will now also be the home of the Millennium Falcon. Sorry, San Francisco!