Jay Leno Liquored Up His Guests With a 'Jay Bar'
And Teri Hatcher was "difficult."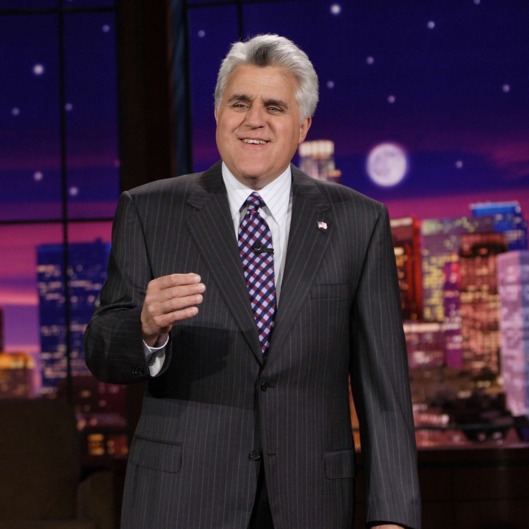 According to an excerpt from a new "tell-all" book written by Dave Berg, a former producer of The Tonight Show With Jay Leno, the show had a backstage bar cart called "The Jay Bar" to loosen up guests:
To help with stage fright, Leno came up with the idea of The Jay Bar, a mobile station loaded with beer and wine to help guests unwind before the show. But some guests didn't know when to turn off the spigot. In 2003, Quentin Tarantino hit The Jay Bar so hard that he was slurring and "occasionally incoherent" on air.
Other good gossip? Teri Hatcher and Christian Bale are "difficult," Helen Hunt stayed away from the show for 14 years after a producer ribbed her performance on Mad About You, and when Dave Letterman scored the first post-prison Martha Stewart interview, Leno tried to preempt his Benjamin Bratt lead interview with an animal trainer. Bratt refused, so they did the animal show without him. They beat Letterman by ".4 of a point."