Lifetime Is Making an Aaliyah Movie
Starring Zendaya Coleman.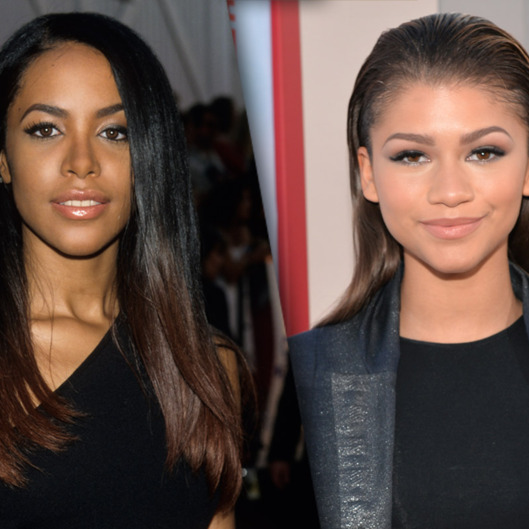 Following its Whitney Houston biopic announcement, Lifetime has announced that it is also planning Aaliyah movie — starring Disney Channel star turned singer Zendaya Coleman. The Hollywood Reporter writes that the film will be based off Christopher Farley's biography of the singer, Aaliyah: More Than a Woman, and titled Aaliyah: Princess of R&B. Two questions: (1) Houston's Lifetime movie promises to surround her relationship with Bobby Brown, so does it follow that Aaliyah's will touch upon her secret marriage to R. Kelly? (2) What will Drake say?